The Clarks Hotels & Resorts expand Its Portfolio with opening Clarks Exotica, Kamadhoo Maldives
Maldives On a Budget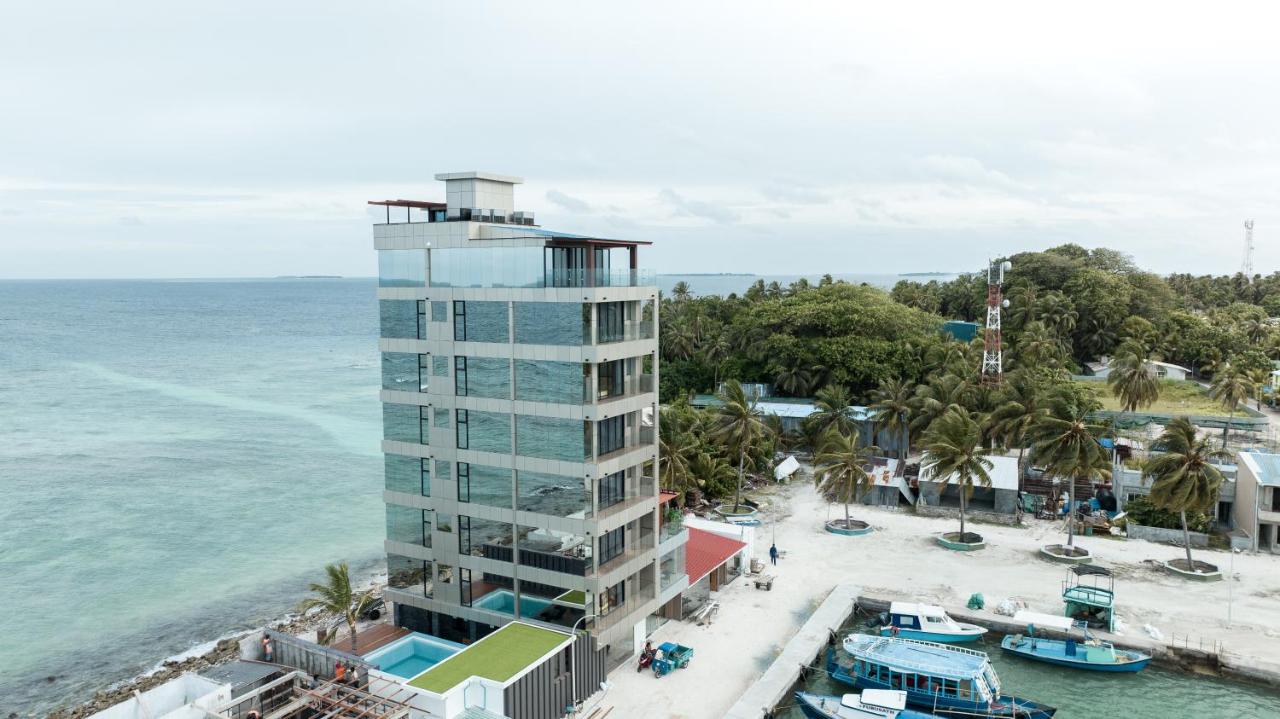 06 September, 2022
A brand new hotel, Clarks Exotica is set to open at Kamadhoo Island on September 6, 2022.
Located in the UNESCO-protected biosphere of Baa Atoll, this tropical Island overlooking the Indian Ocean is famous as a yoga retreat destination which is surrounded by the most beautiful beach with white sand all over amidst crystal clear blue water. The island gives you the natural element which you have been seeking for. Whether you like to kick back, relax and take in the magnificent, stunning beauty of the island and surrounding reef, the island offers the perfect balance of both.
Discover and explore the marine life and lose all sense of time as you venture beneath the ocean's surface to glide alongside turtles and whale sharks-enjoy scuba diving, snorkelling to see a coral garden in a huge fish structure made by the locals here. Hop on to a boat ride and swim with the Gigantic Manta rays at Hanifaru Bay. Go for morning or night fishing. Take a picnic basket to a remote sandbank or visit a local island and as you come back from your adventurous and tiring day and enjoy sumptuous round-the-clock menus and relish the traditional taste of Indian, Maldivian and Continental food at its restaurants.  
Clarks Exotica provides excellent rooms and accommodations including rooms with immaculate views of the ocean. A total of 19 rooms, it features Deluxe Sea View rooms, Executive Sea View with Balcony rooms, and Penthouse with Terrace & 360 Degree View of Ocean. All of the accommodations are laced with modern amenities and facilities to ensure your stay is convenient and delightful.  
Clarks Exotica has two exclusive restaurants that offer the best food in town. The Bridge, its multi-cuisine restaurant, has a diverse menu with delicacies borrowed from a variety of cuisines. Pool Deck Lounge, the lounge area by the outdoor pool, is the perfect place to kick back and relax with a refreshing drink.  
With a 45-min flight from Velana International Airport to Kamadhoo, the destination gives travellers a holiday that strikes the perfect balance between bliss and adventure. From Male (MLE) to Dharavandhoo via Domestic Flight it takes 30 minutes, which is followed by a 15-minute speedboat ride to Kamadhoo. 
BOOK NOW
Maldives on a Budget
Budget travellers choose Maldives as their destination of choice thanks to the variety of affordable stays available, which range from budget guesthouses to backpacker-friendly hotels – there are all accomodation available for under USD 50 a night! The Maldives is a fascinating country to travel to independently, not least because it's only been possible to do so for the past decade.
Undoubtedly, Maldives is'nt getting more cheaper every year, but it's equally true that the gorgeous islands offer something for everyone – backpackers and budget-conscious travellers included! Here's our dedicated section that guides you through everything you need to know about enjoying Maldives on the cheap. We've also included a section with useful tips on enjoying Maldives on a shoestring, and another which shows you all the free, and almost free, things you can enjoy for your cheap holiday in Maldives. Here for you the ultimate guide to enjoying Maldives on a budget.
Read More