Four Seasons Resort Maldives Landaa Giraavaru Launches Maldives' First Hydrofoil Experiences
Best Family Resorts in the Maldives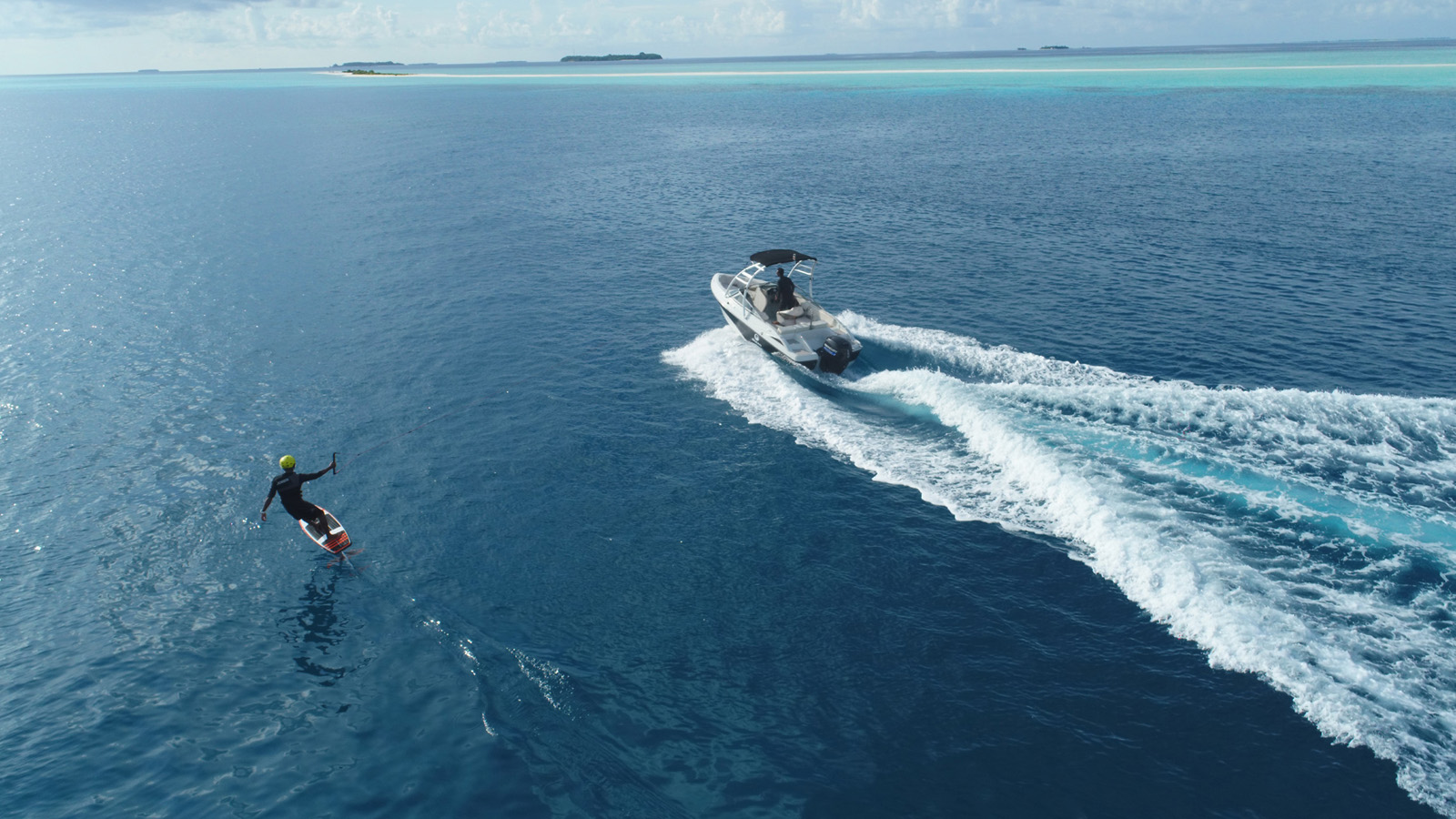 3 January, 2020

Can you imagine yourself a sea bird flying over the ocean? Since December 2019, Four Seasons Resort Maldives at Landaa Giraavaru has become the first Resort in the Maldives to make flying dreams come true with the launch of four pioneering hydrofoil experiences: Kite Foiling, Wake Foiling, Lift Foiling and Naish Wing-Surfer.
Brought to the Maldives in partnership with ocean innovators Ocean Group Pvt Ltd, hydrofoils redefine what's possible on a board: a unique chance to become one with the water, gliding knife-like over its surface at thrilling speeds using a hydrodynamically designed fin with wings.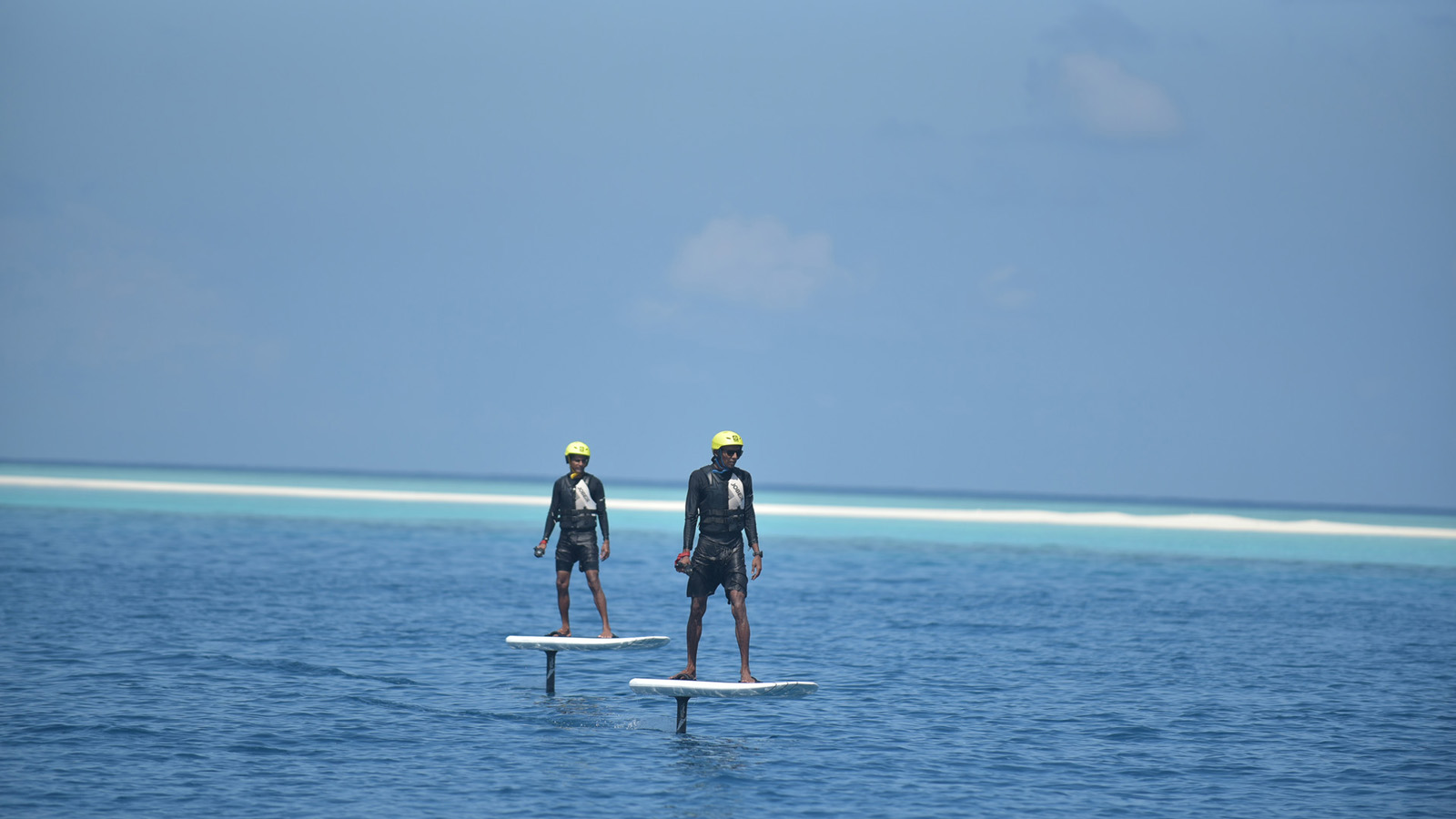 Featuring the latest technology and designs, the new hydrofoil experiences include:
Kite Foiling: Kitesurfing with the addition of a hydrofoil under the board, allowing boarders to reach unprecedented speeds as they "fly" over the surface of the water. Boarders get to experience true synchronicity with the ocean with the Resort's cutting edge North Pro hydrofoil kiteboard.
Slingshot Wake Foil: The very best of wakeboarding combined with the elevated thrill of using a hydrofoil, for those who want to cruise the waves behind the Resort's MasterCraft ski boat.
Lift Foil: A truly Back to the Future Indian Ocean mash-up, the electric foil board uses a hand controller synced with an electric motor so riders can choose their own speed and master the art of "flying" over the surface of the water.
Naish Wing-Surfer: Those looking for a new wind-powered thrill should look no further than the wing-surfer. A cross between a windsurfing sail and kiteboarding kite, it's the ultimate handheld inflatable board riding wing, with no rigging and no strings attached.
Check Availability and Prices in Four Seasons Resort Maldives at Landaa Giraavaru
Four Seasons Resort Maldives at Landaa Giraavaru
Best Experience: Water Villas, Family, Beach, Activities, Spa, Diving, snorkeling with manta rays
Featuring lush jungle interior and a sparkling 2-kilometre lagoon, Four Seasons Landaa Giraavaru is a sophisticated Maldives resort with fantastic facilities situated on 44 acres of unspoilt tropical island in the remote Baa Atoll UNESCO World Biosphere Reserve, just a 35-minute sea plane ride north of Male. If the cost don't bother you, you will not be disappointed in Four Seasons at Landaa Giraavaru. The combination of innovation, healthy lifestyles and environmental programs is all about the resort. A rare collection of all the best to see and do was featured and delivered by a team that has no equal in the hospitality industry. The clear waters surrounding Landaa Giraavaru are known worldwide as one of the best places for diving with whale sharks and Manta rays. The resourt leads the way in sustainable luxury living.
Read Full Review...