Gili Lankanfushi celebrates NIMAIGAI
Best Romantic Luxury Resorts in The Maldives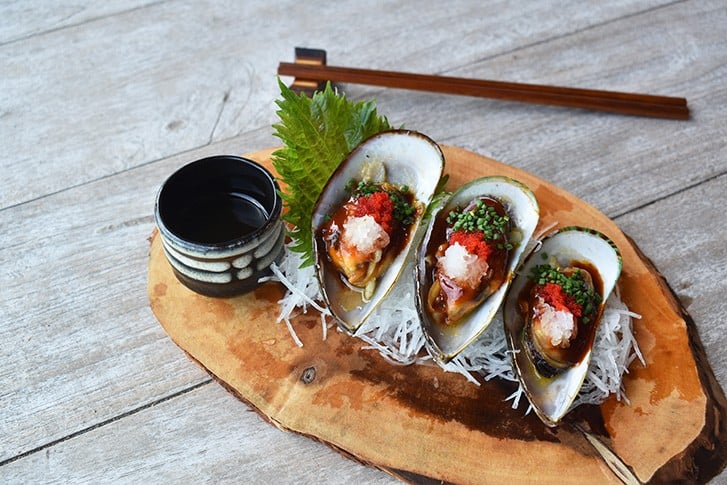 05 March, 2020
This March, much-loved eco-resort Gili Lankanfushi celebrates at By the Sea, Japanese Fusion Restaurant, the tasting of Nimaigai.
Relish in a selection of mouthwatering bivalve shellfishes such as clams, mussels and scallops. Take it a step further and make it a full meal.
Baked Mura Kai
Green mussels topped with garlic, butter and caramalised with spicy miso
Asari Miso Soup
Manila clams with springs onion, white sesame seeds, tofu, fresh wakame and bokchoy.
Grilled Hotate
Grilled scallops with squid ink yuzo miso pure, edamame puree, and crispy green tea sago.
Prior reservations recommended!
Check Availability and Prices in Gili Lankanfushi
Gili Lankanfushi
Best Experience: OverWater Bungalows, Honeymoon, Beaches
Gili Lankanfushi is rated by many among the best resort in the Maldives, and with good reason. This stunning, 46-villa, eco-resort is just 20 minutes by speedboat from Male airport thriving in providing truly unpretentious, relaxed luxury. Barefoot are recommended (shoes are removed as soon as you leave the airport on the boat), and each guest is surrounded by the care of a personal butler with the title "Mr. Friday". The spacious, charmingly simple water villas are built of some types of wood and are equipped with open (and on the roof!) decks with seaviews that can evoke tears of joy. On land, a beautiful island with 683 palms offers a range of activities and an excellent dining options. This rare diamond in the Maldives is more authentic than other famous brand resorts at the same price - given the regular appearance in the Gili Lankanfushi of world celebrities. But if your own pools and air conditioning in each room are your priority, you can Read Full Review...