Hideaway Beach Resort & Spa Hosts Culinary Art for Desert Lovers by Sebastian Pettersson
Best Luxury All Inclusive Hotels in The Maldives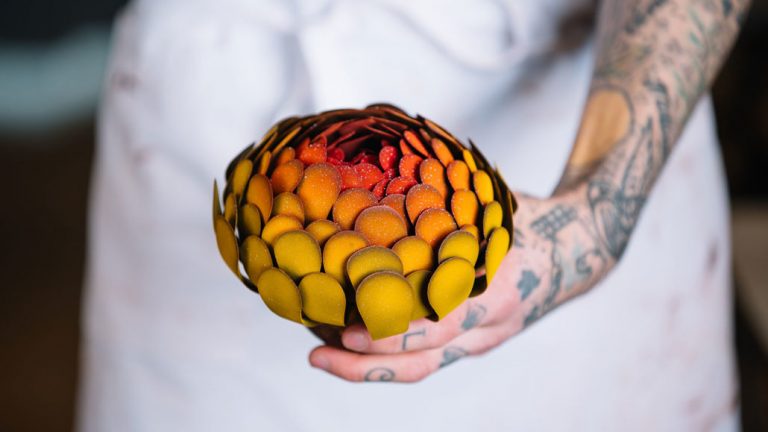 20 September, 2019
The award-winning Swedish pâtissier Seb Pettersson spoils the guests of Hideaway Beach Resort & Spa from October 27 to November 10, 2019 with its sweet temptations. Together with the resort's executive chef, Sebastien Pinson, he will create exceptional taste sensations.
Despite his young age, Chef Sebastian Pettersson already has an impressive cv: he has worked at Michelin-starred restaurants Oaxen Krog, Operakällaren and Ekstedt in Stockholm. His talent has been rewarded twice: he won Olympic gold with the Junior Culinary National Team in 2016 and Olympic gold with the Swedish Culinary National Team in 2018. Growing up in a creative family has influenced its work: his creations are incredible works of art.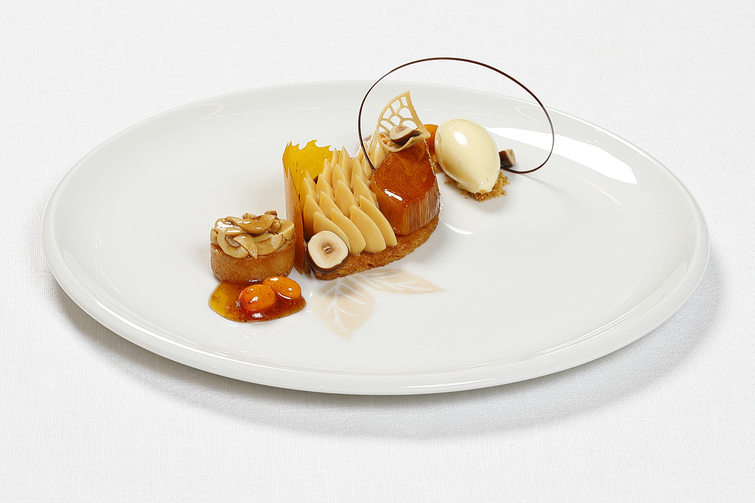 With his imaginative and artistically designed creations, Seb Pettersson surprised the jury of the "Culinary World Cup 2018" in Luxembourg with new interesting flavours and designs in 2018: for example he uniquely combined milk chocolate with extraordinary herbs and almonds into a work of art for the eye and the palate his sweet temptation of honey, chocolate and roasted sesame also helped bring the Swedish national cooking team home the gold medal.
Already in 2016, he started with his desserts for the Swedish Junior Culinary Team at the IKA Culinary Olympics in Erfurt, landing among other things with an extraordinary dessert of cherries, chocolate and pistachios on the winners' podium and was awarded the gold medal.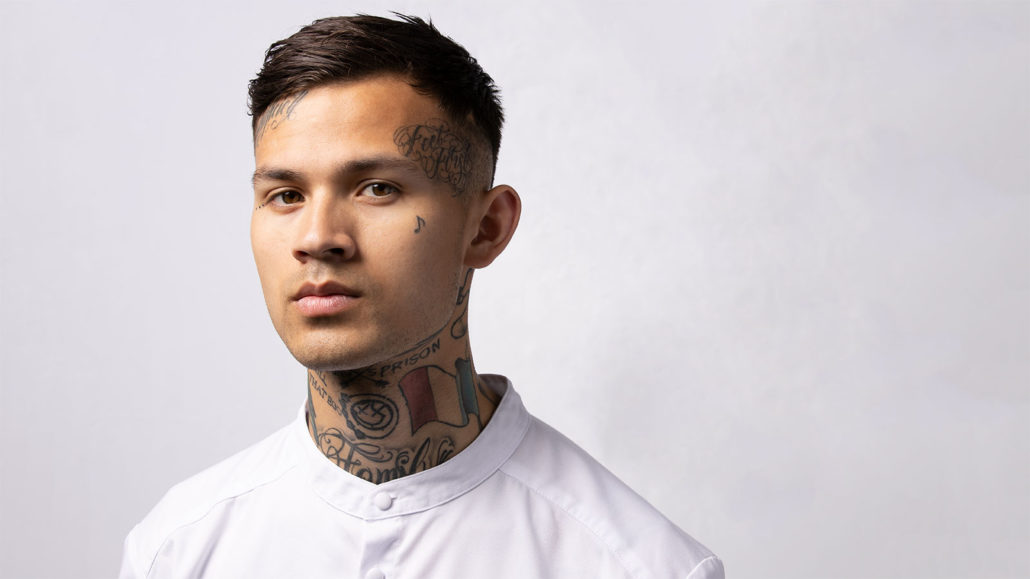 The Swede grew up in a creative family that has always had a passion for many types of art, so the perfected design and artistic design of his delicacies was already in his genes.
Pettersson travels around the world as a pastry chef and delights people with his desserts. On Instagram and YouTube, thousands of fans can admire his masterpieces every day, which are less reminiscent of food and more of sumptuous works of art.
Guests visiting the resort during this period will be able to sample Sebastian's delights in two special events hosted by the Chef himself: A dessert creations buffet at Matheefaru Restaurant on Tuesday, 29th October, and a Gala Dinner at Sunset Pool Cafe on Thursday, 7th November where Chef Sebastian Pettersson will team up with Hideaway's Executive Chef Sebastien Pinson, to combine their talents and create a unique culinary experience.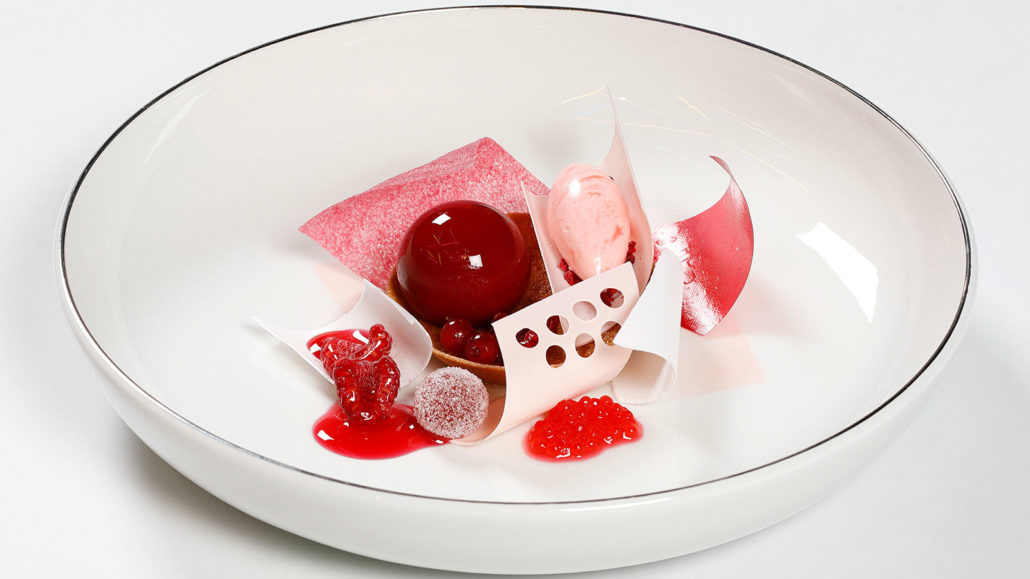 During his stay at Hideaway, Chef Sebastian Pettersson will also be training the kitchen staff in his art and share his tips for exquisite delicacies. If you are visiting the resort at a later date, the pastry Chef's signature desserts will still be available in the resort's restaurants.
Christian Szabo, General Manager of Hideaway Beach Resorts, appreciates the creative work of the Swede: "We look forward to a refreshing, modern twist on textures, ingredients and presentation by Chef Seb Petterson."
Michael Wieser, CEO of the luxury domicile, and Hideaway Beach Resort set another gourmet brand: "This is another step to take the culinary experience to the next level. We will continue to bring more and more talented and renowned chefs to the resort, making it an exquisite culinary destination in the Maldives. "
Check Availability and Prices in Hideaway Beach Resort & Spa
Hideaway Beach Resort & Spa
Best Experience: Water Villas, Service, Honeymoon, Family, House reef snorkeling, divin
Hideaway Beach Resort & Spa at Dhonakulhi is a luxury island hideaway in the untouched Haa Alifu atoll in the north of Maldives. Boasting with long white sandy beaches on each side of the island, crystal-clear waters, and beautiful turquoise-blue lagoon, Hideaway Beach offers guests the luxury of space and privacy across 297,000 square metres. With some of the largest villas in the country, as well as new 50 water villas over the sparkling lagoon, all 103 luxury villas and residences fall into ten categories ranging from beachfront to over-water. To ensure the absolute absence of stress during your holiday, each of the villas is assigned a butler, to deal with anything from unpacking luggage to food, activity and transfers. Accessible by a 50-minute seaplane ride, the 5-star resort is home to the first fully-functional marina in the Maldives, due to its unique reef system. The resort offers an extensive programme of wellness and sporting experiences, vast culinary offering, and one of the largest spas in the Maldives.
With its new extensive White Platinum Plan, the luxury resort caters to the needs of all visitors, from transfers to a personal butler service, culinary delights, fine drinks and experiences around the resort. Gourmands and foodies get their money's worth in the four elegant restaurants: whether an opulent breakfast buffet, an exquisite à la carte dinner or a delicious snack in between — the culinary offerings are varied and the cuisine is at the highest level. From the 70 different wines of the wine list guests find for each course of the appropriate drink, exquisite spirits are available as an aperitif or elaborate cocktails. For small snacks in between, the mini bar of each villa is lavishly stocked and replenished daily as part of the White Platinum Plan. Variety is provided by the two day trips included in the White Platinum Plan. The wonderful memories of fishing in the sunset or snorkelling in the hotel's reef will gladly take guests home. Read Full Review...