Lux* South Ari Atoll Gains Tripadvisor Travellers' Choice award
Best All Inclusive Resorts in Maldives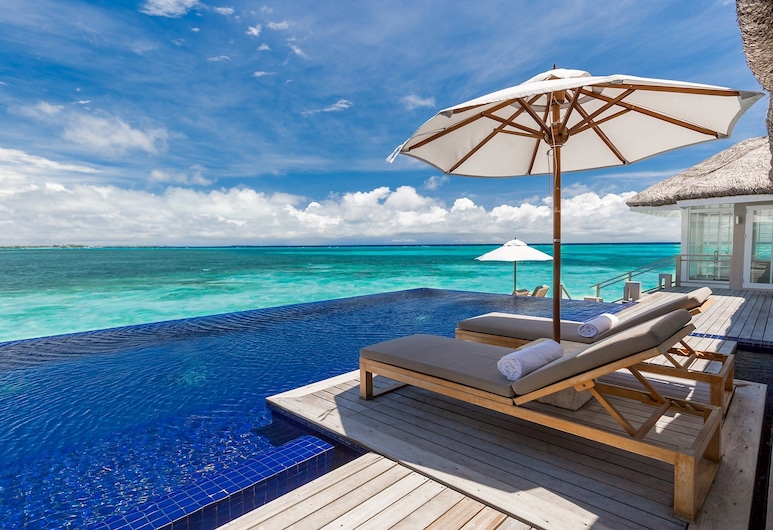 9 August, 2020
LUX* South Ari Atoll Resort & Villas has once again win the Tripadvisor Travellers' Choice award.
The accolade reflects the unbiased reviews of travellers from across the globe on Tripadvisor, the world's largest online travel community.
LUX* South Ari Atoll is once again a Travellers' Choice Winner, placing the resort in the top 10 per cent of hotels in the world.
Travellers' Choice (formerly Certificate of Excellence) recognises properties that earn consistently great user reviews. Travellers' Choice winners are among the 10 per cent of hotels on Tripadvisor.
The Travellers' Choice Awards are based on millions of reviews and ratings, and this year's winners are based on reviews from 2019, before the Covid-19 pandemic hit.
LUX* South Ari Atoll is one of two resorts in Maldives run by Mauritius-based LUX* Resorts.
BOOK NOW
LUX* South Ari Atoll
Best Experience: Couples, Family, Value, Beach, Diving, Dining, Whale Shark Watching, All Inclusive
LUX Resorts & Hotels has introduced new developments for LUX * South Ari Atoll after its reopening in late 2016. Following in the steps of its parent company, The Lux Collective, of which the purpose is to make each moment matter and to care about what matters, LUX* South Ari Atoll is committed to contributing in any way, big or small, to make eco-tourism a success in the Maldives. Cutting-edge designer villas and world-class dining can be found only a 30-minute seaplane transfer away from Malé International Airport, making LUX* South Ari Atoll one of the most exciting resorts in the Maldives.
With 193 private villas dotted at the water's edge along four kilometres of powder fine beach or perched on stilts above a crystal clear lagoon, these spacious pavilions and villas bring an entirely original vibe of coastal, beach house chic to the Maldives. Excellent eating and drinking is always a cut above the rest at LUX*, and at LUX* South Ari Atoll, there is authentic South East Asian street food in the Maldives' only over-the-water gourmet night market and world-class Chinese cuisine at East, along with the Japanese restaurant Umami, which offers live teppanyaki and dazzling selection of sakés. While the resort has a PADI-certified dive centre, two infinity pools, a floodlit tennis court, a fitness centre and a renowned spa. Read Full Review...