LUX* South Ari Atoll announces stellar line up of DJs for music festival
Best All Inclusive Resorts in Maldives
10 Aug, 2021
LUX* South Ari Atoll Resort & Villas will become the island paradise for electronic music with a week-long festival — Maldives Music Week – As The Sun Goes Down.
This festival, spread across multiple venues, will feature live performances by seven renowned International DJs — Fa-cundo Mohrr (Argentina), Apache (France), Oriol Calvo (Spain), Gui Defilippi (Brazil), Fischetti & Radice (Brazil), Marcelo Romero (Brazil), Rapha Fernandes (Brazil) — who have made a mark with their popular tracks All Day I Dream, Soundtuary, Jockey Club Salinas Ibiza, La Beduina, De-vised Record, Disco Paradise and BC, respectively.
From August 28 to September 3, the diverse line-up brings a distinct beat to the festival, with live performances by the most uncompromising and influential artists in the world.
DJ Apache's mu-sic represents a fusion of African and ancient civilisations weaned together with ethnic deep house/slow techno. He is part of a new movement called the "Spiritual House".
DJ Oriol Calvo is an established artist in the Ibiza music scene and has travelled the five continents, from Singapore to São Paulo, from Cairo to Miami and all over Europe.
DJ Mario Fischetti is one of the most respected House Music DJs in Brazil, considered by many to be an electronic music legend.
"We wanted to create a platform that brings together the best from the international music scene, and with As The Sun Goes Down we can see it coming to life at LUX* South Ari Atoll Resort and Villas," TPatrice Aira, General Manager at LUX* South Ari Atoll Resort & Villas, said.
"A blend of Sun, Sand, Sea and Sound, it will be an event like never before. From friends to families, couples to solo traveller, it's a cultural melting pot with pure music, pure heat, both in temperature and vibe and plenty of instagrammable moments wherever you look."
Festival dates: August 28 – September 3, 2021
Booking window: Till August 27
Starting price: $1,490 (two adults) per night and $1,050 (1 adult) per night — seven nights on all-inclusive basis, including accommodation, seaplane transfer, Green Tax, and access to all the events
BOOK NOW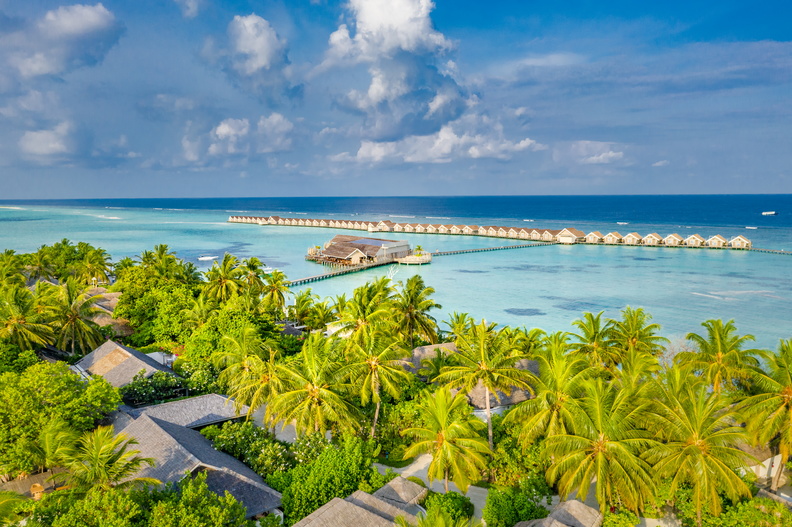 Check Availability and Prices in LUX* South Ari Atoll
LUX* South Ari Atoll
Best Experience: Couples, Family, Value, Beach, Diving, Dining, Whale Shark Watching, All Inclusive
LUX Resorts & Hotels has introduced new developments for LUX * South Ari Atoll after its reopening in late 2016. Following in the steps of its parent company, The Lux Collective, of which the purpose is to make each moment matter and to care about what matters, LUX* South Ari Atoll is committed to contributing in any way, big or small, to make eco-tourism a success in the Maldives. Cutting-edge designer villas and world-class dining can be found only a 30-minute seaplane transfer away from Malé International Airport, making LUX* South Ari Atoll one of the most exciting resorts in the Maldives.
With 193 private villas dotted at the water's edge along four kilometres of powder fine beach or perched on stilts above a crystal clear lagoon, these spacious pavilions and villas bring an entirely original vibe of coastal, beach house chic to the Maldives. Excellent eating and drinking is always a cut above the rest at LUX*, and at LUX* South Ari Atoll, there is authentic South East Asian street food in the Maldives' only over-the-water gourmet night market and world-class Chinese cuisine at East, along with the Japanese restaurant Umami, which offers live teppanyaki and dazzling selection of sakés. While the resort has a PADI-certified dive centre, two infinity pools, a floodlit tennis court, a fitness centre and a renowned spa. Read Full Review...