Maldivian 'Mas Riha' Lands CNN's List of 12 Curries Around the World
Best Restaurants in the Maldives
27 January, 2020
'Mas Riha' (Maldivian fish curry) has been ranked 6th on the list of top 12 curries around the world by CNN.
Today, curry is everywhere, from chicken tikka masala in the UK to fiery green curry in Thailand, kare raisu in Japan and curry goat in Jamaica.
Typically consumed with rice or roshi flatbread, mas riha (fish curry) is one of the most common types of curries in the Maldives.
Creamy and decadent, this delicious dish is typically made with coconut milk, fresh chilies, cinnamon, a mix of spices and chunks of diced tuna.
Other Maldivian curries include, sweet and sour anbu riha (mango tuna curry), kukulhu riha (chicken curry) and a wide variety of vegetarian curries, from eggplant to pumpkin, potato, cauliflower and green banana.
While Maldivian mas riha ranked 6th, Indian butter chicken was crowned the top followed by curry goat from Jamaica, curry rice from Japan, curry tteokbokki from South Korea and the renowned beef rendang from Malaysian and Indonesian.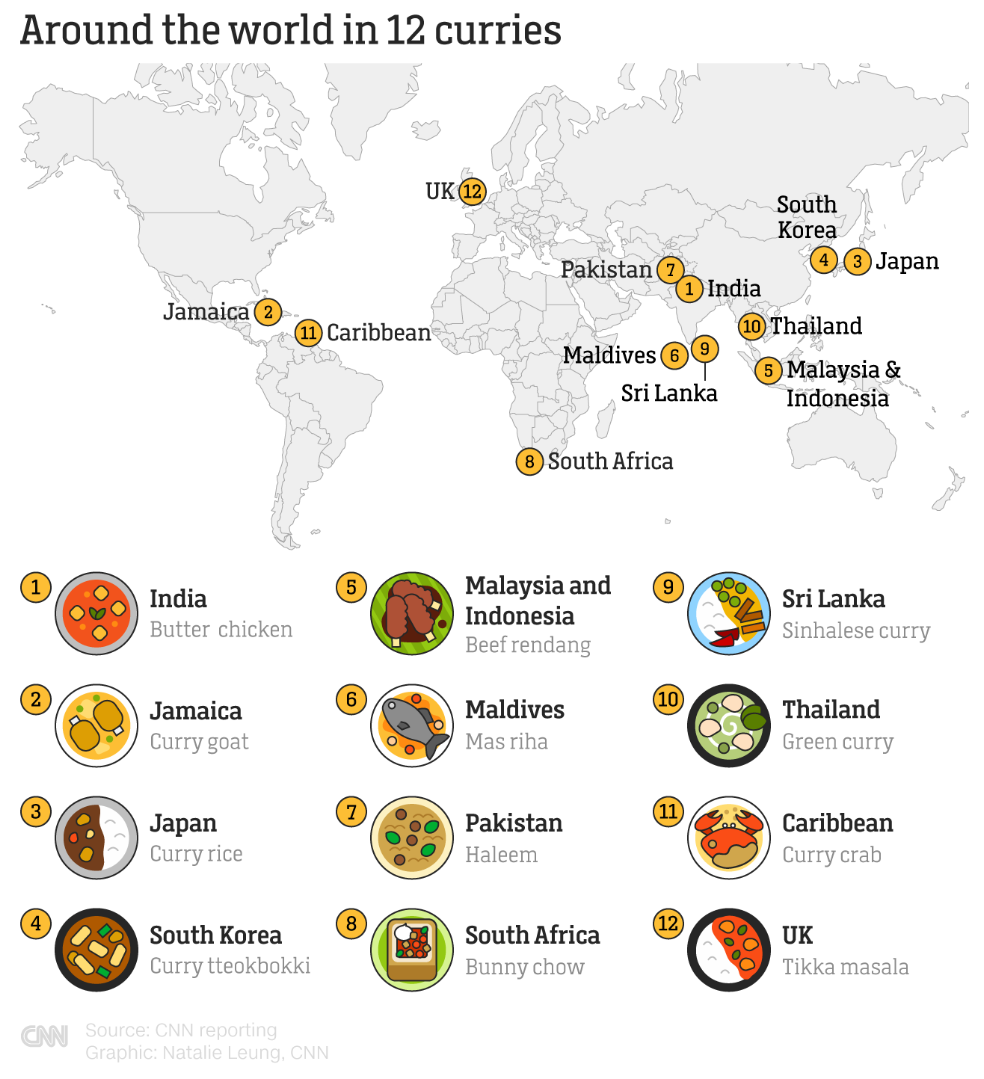 Maldives Restaurants & Dining
Given the geographic location of the Maldives expect the fish seven times a week. Someone will disappoint, but rice and fish including fresh seafood will be on your table every day. Nevertheless, resorts try to diversify the menu of their restaurants, offering a wide range of international dishes, including Italian, Japanese, Thai, Indian and French cuisine, as well as pastries, sweets and creative desserts. Read More
Maldives
Best Hotel
Deals