Gili Lankanfushi Goes Healthy
Best Romantic Resorts in The Maldives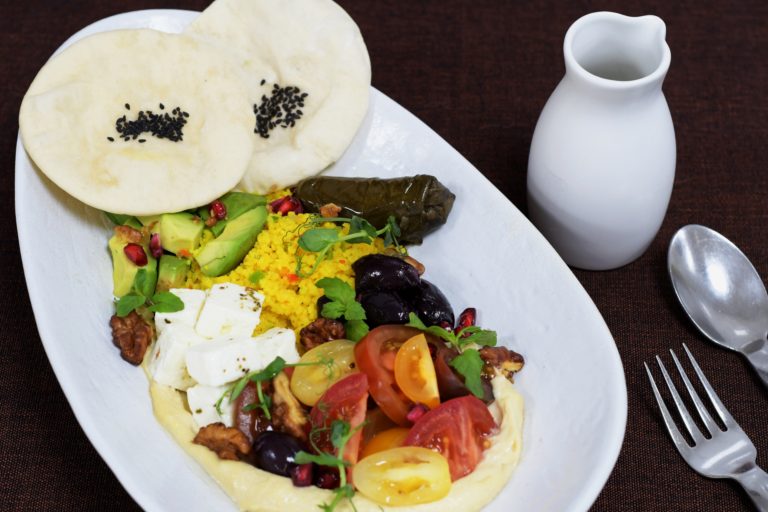 13 January, 2020
Health is wealth that cannot be bought. With the beginning of the new year and a new chapter in the story of Gili, Gili Lankanfushi becomes healthy along with chef Harinath (Hari) Govindaraj. Offering guests a healthy diet that is light and fresh, Chef Hari presents the Hari Super Foods menu at Overwater Bar during lunchtime.
Inspired by the popular Buddha Bowl for vegetarians and the growing interest in plant based diet, Chef Hari aims to provide healthier and lighter meal options for our guests. Hari's Super Foods menu offer a selection of 5 different healthy bowls: Exotic, Local, Spicy & Spices, Roasted Veggies, and Greens.
Each bowl presents few ingredients from our organic garden, a variation of breads, grains, nuts, seeds and unique dressing to compliment the dish, along with an option to top the dish with a protein item such as poached eggs, seared tuna belly, and seared beef fillet for meat lovers. Click here to discover more.
Epicureans who are adventurous with food may consider the existing Gili Vegan Experience. A refreshing bespoke experience in our organic garden, and an opportunity to get up close and personal with Chef Hari to learn more about the plant based diet and its endless possibilities using different ingredients.
The vegan experience is not only interactive dining with the chef, it also allows you to be exposed to different combination of ingredients you may not have discovered before as well as to understand that the vegan experience is not just for vegans and vegetarians but for the meat lovers too.
Check Availability and Prices in Gili Lankanfushi
Gili Lankanfushi
Best Experience: OverWater Bungalows, Honeymoon, Beaches
Gili Lankanfushi is rated by many among the best resort in the Maldives, and with good reason. This stunning, 46-villa, eco-resort is just 20 minutes by speedboat from Male airport thriving in providing truly unpretentious, relaxed luxury. Barefoot are recommended (shoes are removed as soon as you leave the airport on the boat), and each guest is surrounded by the care of a personal butler with the title "Mr. Friday". The spacious, charmingly simple water villas are built of some types of wood and are equipped with open (and on the roof!) decks with seaviews that can evoke tears of joy. On land, a beautiful island with 683 palms offers a range of activities and an excellent dining options. This rare diamond in the Maldives is more authentic than other famous brand resorts at the same price - given the regular appearance in the Gili Lankanfushi of world celebrities. But if your own pools and air conditioning in each room are your priority, you can Read Full Review...
Maldives
Best Hotel
Deals