Pontiac Land Announces Launch of Fari Islands with 3 World-Class Hotels
Best New Luxury Resorts in The Maldives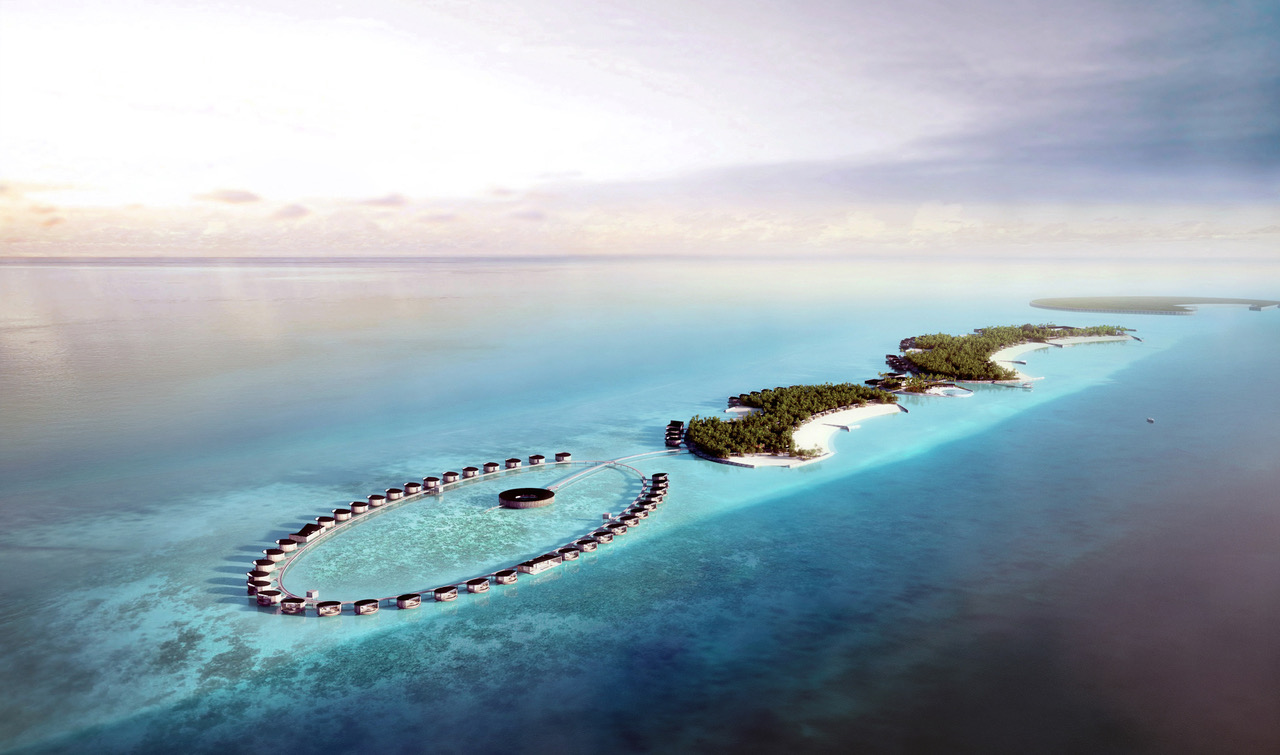 05 March, 2020
Singapore-based real estate developer, Pontiac Land announced the launch of Fari Islands in the Maldives, set to open in the fourth quarter of 2020.
Located in the North Male Atoll, 50 minutes by speedboat from Velana International Airport the island chain will be home to 3 world-class properties; Capella Maldives, Patina Maldives and the Ritz-Carlton Maldives.
Fari Islands is an elevated Maldivian resort experience that celebrates nature, craft and connection. The destination features also a vibrant Marina and a purpose-built Village campus dedicated to providing the highest quality of life for employees.
Creative collaborations with names in art, music, culinary arts, photography, fashion and design will provide guests with a cultural programme that showcases Maldives' natural beauty.
A purpose-built Fari Village is dedicated to employees, helping to develop the next generation of Maldives' hoteliers. Employees can expect full range of recreational facilities and amenities, training opportunities, and an active social calendar.
In line with Pontiac Land's defining hallmarks of excellence and exceptional service, luxury hotel operators Capella Hotels & Resorts, The Ritz-Carlton Hotel Company, and Patina Hotels & Resorts will manage the properties on Fari Islands.
Recognised for their tailored approach to hospitality, each of the three handpicked brands offers complementary but distinguishing experiences, ensuring that every visit to the archipelago is uniquely perfect, no matter the occasion.
Spaces have been masterfully designed by renowned architects Studio Mk27 (by Marcio Kogan), Kengo Kuma & Associates, and Kerry Hill Architects, to create a delicate balance of serene and social.
Capella Maldives which will be made up of 64 spacious villas and mansions with panoramic views of the Indian Ocean and private infinity pools, a Michelin-starred Omakase Bar, and a serene-looking Aurige Spa.
Patina Maldives, the second hotel, is designed by Brazilian architect Marcio Kogan and is set to open with 110 beach suites, beach villas, and water villas that each feel like they're own private sanctuary. Restaurants at Patina Maldives will focus on healthy food and green practices, so expect lots of vegan options. In terms of relaxation, guests will be able to while away a day at one of the outdoor pools (they've got plans for a watsu pool), the spa, or watch a film under the stars at the open-air cinema.
The third international luxury hotel brand with plans to open on Fari Island will be the Ritz-Carlton Maldives. The hotel will be joining Marriott's other stays including the St. Regis Maldives Vommuli Resort and W Maldives, both American Express Fine Hotels & Resorts properties which are already dotted across the Maldives. Details of the new opening are yet to come.
But the 'communal beating heart' of the archipelago according to a Fari Island's statement will be the picturesque Fari Marina, an area built around a Beach Club and dotted with boutiques and upscale food and drink options like Japanese teppanyaki, a tandoor oven restaurant, and a bakery by the beach. Guests from all of the Fari Island resorts are welcome and can reach the marina by boat.
Maldives' New Hotels
A popular destination, the Maldives is looking forward an abundance of new hotels are set to open throughout 2020, expanding its portfolio of luxury beach resorts.
A new hotel in the Maldives is always the best, innovative, and most important is an affordable rates, deals and special offers. Do not miss this chance! Below is a list of new hotels from 2018 - early 2020. The newest properties are being added to our list regularly, so watch for updates. READ MORE
Maldives
Best Hotel
Deals