Vakkaru Maldives appoints Patrick Duff as Resort Manager
25 June, 2023
A timeless sanctuary in Baa Atoll Vakkaru Maldives welcomes seasoned hospitality veteran Patrick Duff as the new Resort Manager. With an illustrious career spanning nearly four decades and experience in some of the world's most prestigious luxury hotel brands, Patrick's appointment marks a new chapter in the resort's quest to deliver unparalleled service and experiences to its guests.
A highly respected hospitality professional, Duff's international track record includes roles in 14 different countries with well- known brands such as the Starwood Luxury Collection, Fairmont, Four Seasons, Ritz Carlton, Shangri-La, Sukhothai Bangkok, and One & Only, among others.
Most recently, he served as Director of Operations (Task Force Re-brand) for Accor Resorts and Hotels in Phuket, Thailand. His prior roles include serving as Resident Manager (Consulting Task Force) at Shangri- La Yanuca Island, Fiji, as Resort Manager at Iniala Beach House in Thailand, as Director of Food & Beverage (EAM) at One & Only Reethi Rah in Maldives and as Director of Food & Beverage at W Taipei.
In his new role at Vakkaru Maldives, Duff will oversee the overall operations and work closely with all departments, including Rooms, Food & Beverage, Spa, and Recreation. His leadership and comprehensive understanding of luxury hospitality operations are set to elevate the guest experiences at Vakkaru Maldives.
"We are absolutely delighted to have Patrick Duff join our team," Iain McCormack, General Manager, Vakkaru Maldives. "His exceptional experience, vision, and passion for hospitality will undoubtedly bring a fresh perspective to our resort. We look forward to witnessing his positive impact on our operations and guest experiences."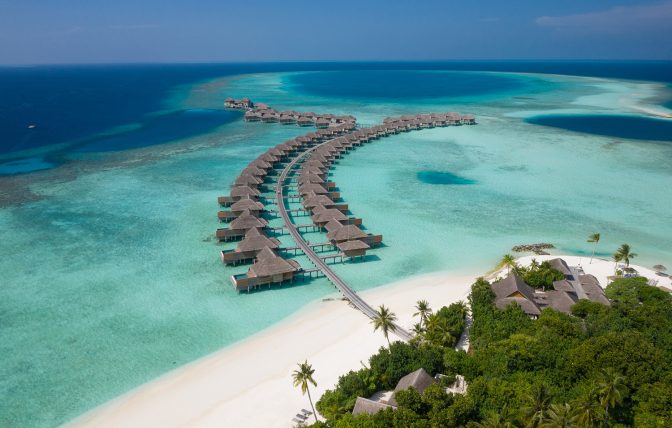 About Vakkaru Maldives:
Located in Baa Atoll, a UNESCO Biosphere Reserve renowned for its spectacular sea life, Vakkaru Maldives is a timeless sanctuary recently named the Indian Ocean's Leading Resort in the World Travel Awards. An awe-inspiring 30-minute seaplane ride from Velana International Airport takes you to this secluded reef island, shaded by coconut palms and blessed with calming ocean views and powder-soft white-sand beaches. Here 113 beautifully appointed Over Water and Beach Villas are elegantly designed to respect their surroundings, while exceptional dining experiences and amenities await. Among our industry-leading offerings is overwater Merana Spa, complete with an Ayurveda practice and a regular host to residencies by the world's most inspiring wellness practitioners. Children and teens are generously catered for in the Parrotfish Club and Coconut Club respectively, while guests of all ages can play against world-famous pros through a best-in-class coaching partnership with Tipsarevic Luxury Tennis. Threading all those services and facilities together, our unique hospitality concept Vakkare places a sincere, proactive commitment to care at the core of all we do.
Check Availability and Prices
Related stories
Vakkaru Maldives
Best Experience: Couples, Families, Water Villas, Service, Beaches, Swimming with Mantas
Vakkaru Maldives is a brand new luxury resort located within the crystal clear waters of the UNESCO Biosphere Reserve in Baa Atoll. Vakkaru is a lovely island combined with a real Maldivian atmosphere and offers many high-end options in a comfy ambiance.
Surrounded by lush, vegetation, beautiful beach and stunning lagoon, the 5-star resort offers an extensive selection of luxury accommodation, with 125 beach and overwater villas and suites catering for couples and families alike, all come with butler service. A great choice of indulgent dining choices allow guests to enjoy flavours from Europe to Asia in four restaurants and two bars, all offering a delicious culinary experience and an amazing, talented, professional team of friendly staff. With an array of energetic or relaxing indulgent activities in and around this Maldives resort, it's an ideal place for both couples (romantic and idyllic with an adult-only area ) and as well families (kids club, family villas beach & overwater and nanny service). The island, with its pearl shores and ambundant marine life is just a 25-minute seaplane ride from Malé Airport.
Read More