Navneet Verma joins Vakkaru Maldives to elevate yoga, wellness offerings
Things to Do in the Maldives
31 August, 2023
Award-winning luxury resort Vakkaru Maldives has announced the arrival of Navneet Verma, as its new wellness team leader.
Navneet is a certified yoga instructor and has a Master's degree in Yoga and Science of Living from Jain Vishva Bharati Institute in India. He also has a post-graduate Diploma in Yoga from Kaivalyadhama, India, one of the oldest pioneering yoga institutes in the world. Additionally, he has various certifications in food and nutrition, Western spa massages, fitness training, aerial yoga, Ayurvedic massage, Yin yoga and sound healing.
With Navneet's arrival, guests at the resort can immerse themselves in a unique blend of holistic activities. From the ethereal tones of Crystal Singing Bowl and Sound Bath Meditation to the soulful rhythms of Mantra Chanting Sessions, every experience promises serenity. Younger guests will find joy in specially curated Kids' Yoga sessions.
Fitness enthusiasts can partake in an array of sessions, such as Island Runs with Navneet, Super Stretch Sessions, and invigorating Beach Workouts.
Those seeking a one-of-a-kind celestial experience will find solace in the monthly Full Moon Yoga combined with Crystal Singing Bowl Meditation.
For guests aiming for a more personalised touch, Navneet will craft customised wellness programmes to meet individual preferences and requirements.
Navneet is passionate about helping guests achieve their wellness goals and creating a truly holistic experience. He is also committed to providing guests with a fun way to get fit and healthy.
"I am excited to join the team at Vakkaru and to share my passion for wellness with guests from all over the world. I believe that wellness is not just about physical fitness, but also about mental and emotional well-being," he says.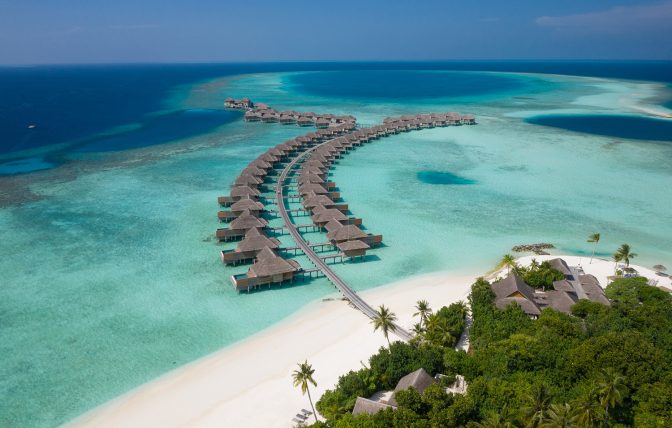 About Vakkaru Maldives:
Located in Baa Atoll, a UNESCO Biosphere Reserve renowned for its spectacular sea life, Vakkaru Maldives is a timeless sanctuary recently named the Indian Ocean's Leading Resort in the World Travel Awards. An awe-inspiring 30-minute seaplane ride from Velana International Airport takes you to this secluded reef island, shaded by coconut palms and blessed with calming ocean views and powder-soft white-sand beaches. Here 113 beautifully appointed Over Water and Beach Villas are elegantly designed to respect their surroundings, while exceptional dining experiences and amenities await. Among our industry-leading offerings is overwater Merana Spa, complete with an Ayurveda practice and a regular host to residencies by the world's most inspiring wellness practitioners. Children and teens are generously catered for in the Parrotfish Club and Coconut Club respectively, while guests of all ages can play against world-famous pros through a best-in-class coaching partnership with Tipsarevic Luxury Tennis. Threading all those services and facilities together, our unique hospitality concept Vakkare places a sincere, proactive commitment to care at the core of all we do.
Check Availability and Prices
Related stories
Vakkaru Maldives
Best Experience: Couples, Families, Water Villas, Service, Beaches, Swimming with Mantas
Vakkaru Maldives is a brand new luxury resort located within the crystal clear waters of the UNESCO Biosphere Reserve in Baa Atoll. Vakkaru is a lovely island combined with a real Maldivian atmosphere and offers many high-end options in a comfy ambiance.
Surrounded by lush, vegetation, beautiful beach and stunning lagoon, the 5-star resort offers an extensive selection of luxury accommodation, with 125 beach and overwater villas and suites catering for couples and families alike, all come with butler service. A great choice of indulgent dining choices allow guests to enjoy flavours from Europe to Asia in four restaurants and two bars, all offering a delicious culinary experience and an amazing, talented, professional team of friendly staff. With an array of energetic or relaxing indulgent activities in and around this Maldives resort, it's an ideal place for both couples (romantic and idyllic with an adult-only area ) and as well families (kids club, family villas beach & overwater and nanny service). The island, with its pearl shores and ambundant marine life is just a 25-minute seaplane ride from Malé Airport.
Read More