Wellness and Fitness expert Domingo Folgado returns to Vakkaru Maldives this spring with new holistic programmes
Activities, Experiences in The Maldives
26 February, 2023
Renowned wellness consultant and personal trainer Domingos Folgado returns to Vakkaru Maldives for another residency from 23 March to 18 April, covering the Easter and Spring break. With a loyal following of repeat guests at the resort, Domingos is highly regarded for his exceptional treatments and personal training sessions customised to each guest's individual needs.
During his upcoming residency, Domingos will introduce five new treatments in keeping with  current wellness trends and guests' demands: 
Wellness Massage
Moving from the soles of the feet to the crown of your head, this tailored treatment combines premium aromatherapy oils with ancient techniques to deeply heal your mind, body, and soul.
Muscle Release Massage
Using warm aromatherapy oil and deep tissue techniques to relax muscles, drain the lymphatic system, increase circulation, and improve energy levels, this treatment is customised to your preferences and combined with a healing music playlist to relax the brain.

Himalayan Salt Stone Massage

This therapeutic massage uses salt stones to decrease stress levels and increase relaxation, which can alleviate anxiety and promote deeper, rejuvenating sleep.
Mind Body Massage

This tailored dynamic massage therapy uses cranial balance, trigger point therapy, breath work, vagus nerve stimulation, and transcutaneous electrical nerve stimulation (TENS) to help alleviate frozen shoulder, sciatic pain, neck pain, and facial paralysis, among others.
European Swedish Massage
Designed to invigorate the body and promote better overall health using techniques such as percussion, kneading, vibration, tapping, and rolling, this treatment is ideal for relieving aches and pains or for simply unwinding and relaxing.
In addition to these new therapies, Domingos' signature treatments, including the popular Amno Fu and Gua Sha Facial, will also be on the menu during the residency. Guests can also consult him for tailored personal training sessions for weight loss, gaining strength, core conditioning, muscle toning, increasing flexibility and postural analysis.
A graduate of the Instituto Medico Naturista de Lisboa in his native Portugal, the wellness consultant, therapist, acupuncture expert and qualified personal trainer uses his diverse skill set to work with an impressive black book of celebrity and high-end clients. During his 20- year career in the health and fitness industry, Domingos has also gained expertise in naturopathy, therapeutic massage, sports techniques, and KORE therapy, and can meld different treatments and disciplines according to a client's needs and wishes.
To celebrate Domingos' return, Vakkaru Maldives is offering all guests up to 20% off their bookings if they pre-book any treatment or personal training programme by 15 March 2023.
For reservations and general information, visit vakkarumaldives.com or contact  [email protected].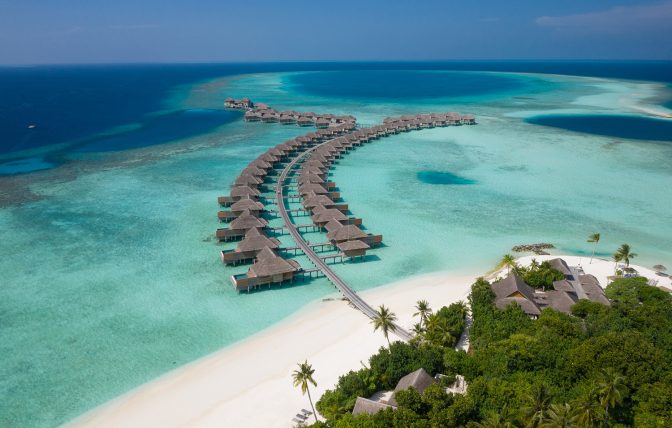 About Vakkaru Maldives
Located in Baa Atoll, a UNESCO Biosphere Reserve renowned for its spectacular sea life, Vakkaru Maldives is a timeless sanctuary recently named the Indian Ocean's Leading Resort in the World Travel Awards. An awe-inspiring 30-minute seaplane ride from Velana International Airport takes you to this secluded reef island, shaded by coconut palms and blessed with calming ocean views and powder-soft white-sand beaches. Here 113 beautifully appointed Over Water and Beach Villas are elegantly designed to respect their surroundings, while exceptional dining experiences and amenities await. Among our industry-leading offerings is overwater Merana Spa, complete with an Ayurveda practice and a regular host to residencies by the world's most inspiring wellness practitioners. Children and teens are generously catered for in the Parrotfish Club and Coconut Club respectively, while guests of all ages can play against world-famous pros through a best-in-class coaching partnership with Tipsarevic Luxury Tennis. Threading all those services and facilities together, our unique hospitality concept Vakkare places a sincere, proactive commitment to care at the core of all we do.
Vakkaru Maldives
Best Experience: Couples, Families, Water Villas, Service, Beaches, Swimming with Mantas
Vakkaru Maldives is a brand new luxury resort located within the crystal clear waters of the UNESCO Biosphere Reserve in Baa Atoll. Vakkaru is a lovely island combined with a real Maldivian atmosphere and offers many high-end options in a comfy ambiance.
Surrounded by lush, vegetation, beautiful beach and stunning lagoon, the 5-star resort offers an extensive selection of luxury accommodation, with 125 beach and overwater villas and suites catering for couples and families alike, all come with butler service. A great choice of indulgent dining choices allow guests to enjoy flavours from Europe to Asia in four restaurants and two bars, all offering a delicious culinary experience and an amazing, talented, professional team of friendly staff. With an array of energetic or relaxing indulgent activities in and around this Maldives resort, it's an ideal place for both couples (romantic and idyllic with an adult-only area ) and as well families (kids club, family villas beach & overwater and nanny service). The island, with its pearl shores and ambundant marine life is just a 25-minute seaplane ride from Malé Airport.
Read More