The More You Know: Discover New Chapter of Milaidhoo Stories
Best Luxury Resorts for Couples in The Maldives
03 April, 2022
Welcome to Chapter Three of Milaidhoo Stories and the latest news from the Milaidhoo Island of Baa Atoll, Maldives.
We invite you to find out about new experiences and some remarkable discoveries on our spectacular, living house reef.
The whole Milaidhoo family is looking forward to welcoming you to our beautiful piece of paradise in the Maldives. I hope you enjoy reading about our latest stories of a small island.
Notes from the Connoisseur: Tequila Classics and Paleta
Partnering with the premium Clase Azul Tequila, our Compass Pool Bar team at Milaidhoo will brighten up Tequila Classics during April and May by serving delicious and refreshing concoctions topped with fruity Paletas.
This famous Mexican Tequila is not just known for the uniquely shaped bottles that become collectors' pieces but also for the high quality and care by which the Tequila is produced. Aged in sherry wood casks from Spain, the Tequila is made from Blue Agave that are allowed to grow for 6 to 8 years before being harvested to become one of the most sought-after Tequilas from Mexico.
Read More
Ocean Stories: The story of Dory
Finding Dory in the Maldives is not that simple as these beautiful Blue Tang Surgeonfish are actually quite rare around the island's reefs. Often snorkellers and 'Finding Nemo' fans mistake the locally, more common Powder Blue Surgeonfish, which looks similar yet different, for the genuine Dory.
The Ocean Stories team at Milaidhoo was therefore very excited to meet a tiny baby Dory – a juvenile Blue Tang Surgeonfish – the other day right at the house reef. Exploring the anemones and roaming around with other juvenile fish, the small Blue Tang Surgeonfish looked quite at home on the Milaidhoo house reef.  The vibrant colours were really prominent and our snorkellers count themselves lucky to have found this tiny version of Dory.
Read More
Wellness: Energy Healing and Chakra Balancing at Milaidhoo
Energy healing and Reiki is becoming more appreciated for its holistic approach and subtle way to remove energy blockage in our system. The ancient art of healing is practised all over the world and this subtle type of treatment is much in demand on a regular basis as a part of a wellbeing and healing routine.
Reiki is an energy healing technique that promotes relaxation, reduces stress and anxiety through gentle touch. Reiki practitioners use their hands to deliver energy to your body, improving the flow and balance of your energy to support healing. Chakra Balancing is a form of energy healing that focuses on channelling energy to your energetic body. The body is not only made up of the physical body, we have an energy that extends beyond our physical wellbeing.
Read More
Special Offers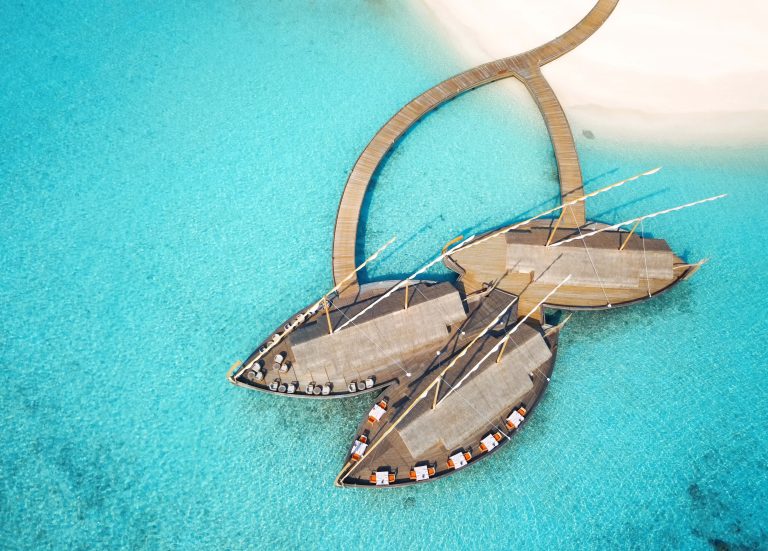 Start writing your Maldives holiday chapter with this special offer with up to 45% off on the best available rate. With a host of complimentary inclusions, this Milaidhoo Story is one of the best Maldives offers that you would ever receive.
Check Availability and Prices
Milaidhoo Island Maldives
Best Experience: honeymoon, beach, diving, swimming with mantas
Intimate and stylish, at Milaidhoo it's about enjoying the natural environment in understated luxury. Tucked in the heart of a UNESCO biosphere reserve, surrounded by powdery white sands and nestled beside a colourful coral reef, Milaidhoo Maldives is a luxurious natural wonder. Envisage upscale delights with a 'Reinvented Luxury' twist, where guests will experience an indulgent escape in the Maldives's most unique getaway. Committed to offering a unique and authentic Maldivian experience, this new child in the best Baa Atoll hotels collection that making waves with its refreshing contemporary twist on classic Maldivian style. Created for couples and romance only, Milaidhoo welcomes children above the age of 9 years only. What's more, it is only 30 minutes by seaplane from Male or a 15 minute domestic flight followed by a short speedboat ride. Read Full Review...