Dusit International Introduces new 'Dusit Care programme – Stay with Confidence' To Adapt The 'New Normal'
Best Romantic Resorts in The Maldives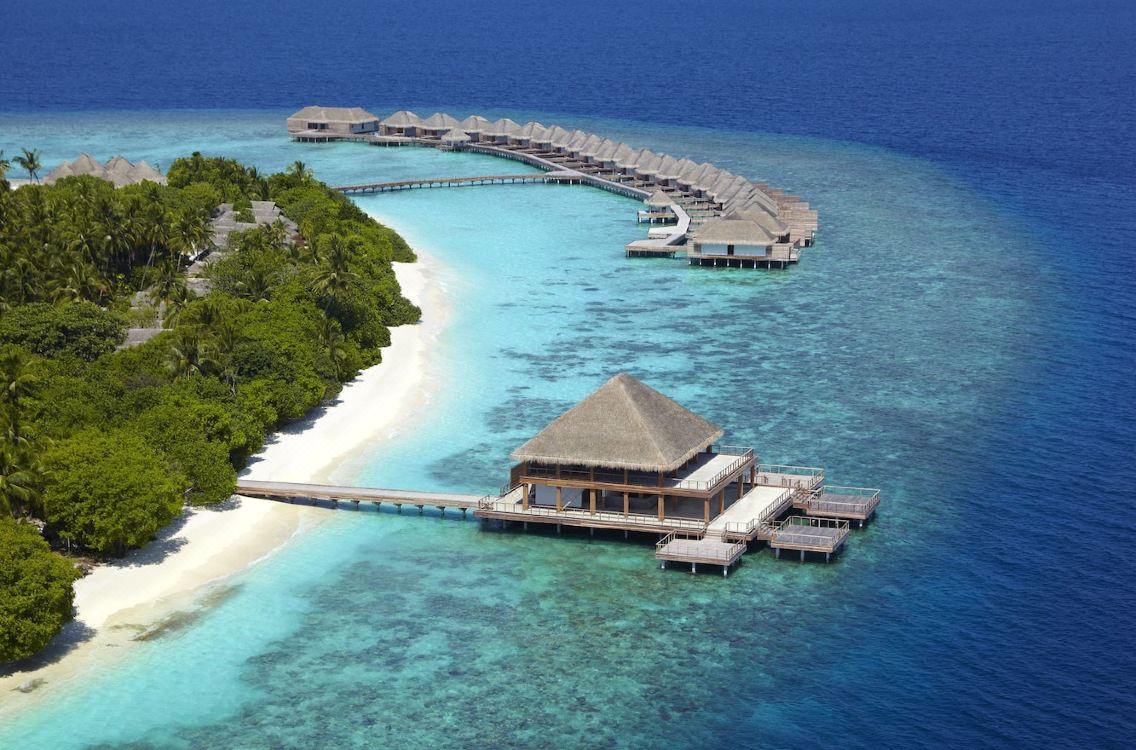 25 May, 2020
Dusit International introduces new 'Dusit Care – Stay with Confidence' programme to respond dynamically to the 'new normal' while inspiring travel in the company's various destinations .
The programme, being rolled out at Dusit Hotels & Resorts worldwide, includes the introduction of new facilities, services and operating procedures across five distinct dimensions: 1. Flexible Stays 2. Safety & Well-being 3. Local Experience 4. Technology, and 5. Dusit Care Kits.
To limit queues and offer added convenience for guests, Flexible Stays covers, amongst others, check-in and breakfast. All Dusit Hotels & Resorts will offer flexible check-in times, while breakfast will be available at any time of the day.
Safety annd well-being will see each Dusit property enhance its already stringent health and safety practices, which includes frequent sanitization of all rooms and public areas, to include temperature scans on arrival, provision of appropriate space in restaurants, and more measures designed to protect the health and safety of guests, customers and employees.
To promote personal well-being, Dusit's in-room dining options have been enhanced to include personalized healthy food, while refreshment fridges will offer healthy drinks and snacks which guests can enjoy for free. New outdoor workout areas will also be added to offer plenty of space for exercise.
For Local Experience, Dusit is partnering with the finest local culinary specialists and craftspeople in its various locations so guests can enjoy the best of local foods and souvenirs without having to leave the comfort of Dusit's hotels.
To enable contactless and efficient service, Dusit is also implementing new Technology to allow for mobile payments, and installing digital menus in its various outlets. Flexible meeting and conference equipment, and property-wide high-speed internet, ensure guests can always remain connected.
To offer additional peace of mind, a Dusit Care Kit will be placed in every guest room. Each pack will include hand sanitiser gel, a face mask, and antibacterial wipes so guests can explore Dusit's various destinations with confidence.
"COVID-19 has significantly impacted our industry, and there is no doubt that health, safety and security will take precedence over any other factor when customers are ready to book hotels again," said Ms Suphajee Suthumpun, Group CEO, Dusit International. "While the health and safety of our guests will always be our top priority, to truly inspire confidence and drive demand in this difficult time, we recognise we must go far beyond basic measures for enhanced cleanliness and physical distancing. To truly delight our guests and meet their needs in a post-COVID-19 world, we must reinvent our services in line with the new normal while seeking ways to deliver additional convenience, experience and value. We must also ensure the new distancing measures do not detract from the high levels of gracious service for which we are renowned. This is what we aim to achieve by implementing the Dusit Care – Stay with Confidence programme."
Ms Suthumpun said that by implementing the five new Dusit Care – Stay with Confidence services, the company's hotels are now well-positioned to welcome guests and meet their needs the moment the official restrictions are lifted. And she is confident that domestic
leisure markets will respond well.
"To help revive the tourism industry following this crisis, focusing on domestic leisure markets first will be key," said Ms Suthumpun. "Based on the severity of the situation and the current travel restrictions in place, it's likely to be a while before we can count on international and inter-regional travel. With this in mind, we must do all we can to inspire and stimulate local demand, and the steps we have taken at our properties put us in a strong position to achieve this. Strategic comeback campaigns offering exceptional value for money, and the introduction of wellness-focused initiatives under our Dusit Care programme, will also add to our distinct appeal and help us to meet our short-term goals."
Check Availability and Prices in Dusit Thani Maldives
Dusit Thani Maldives
Best Experience: Water Villas, for Couples, House Reef Snorkeling & Diving, Mantas Watching
If the idea to stay on the Maldives in a Thai-style hotel raises your eyebrows, think about what it gives you. The warm hospitality of Thailand in an unprecedented luxury setting: two of the best aspects of an Asian luxury trip in one magnificent package. Located on Mudhdhoo island in Baa Atoll, the Maldives' first and only UNESCO Biosphere Reserve, Dusit Thani seduces guests with pearly white sandy beaches, turquoise lagoons, lush vegetation and a fantastic house reef with one of the most abundant marine life in the Maldives. Inspired by Thailand, architecture provides private life alone with a vibrant nature featuring both classical and modern styles. The resort villas and apartments are beautiful shelters of modern sophistication, with luxurious facilities and state os the art amenities. Fine cusine in an exotic setting is another highlight of this resort. The resort is also home to the largest infinity pool in the Maldives with an impressive of 750 square meters. As a visual center of the hotel, this swimming pool combines technology and nature with the flowing majestic Banyan tree. Read Full Review...
Maldives
Best Hotel
Deals