India to build 'largest infra project' worth $500m in Maldives
Maldives on A Budget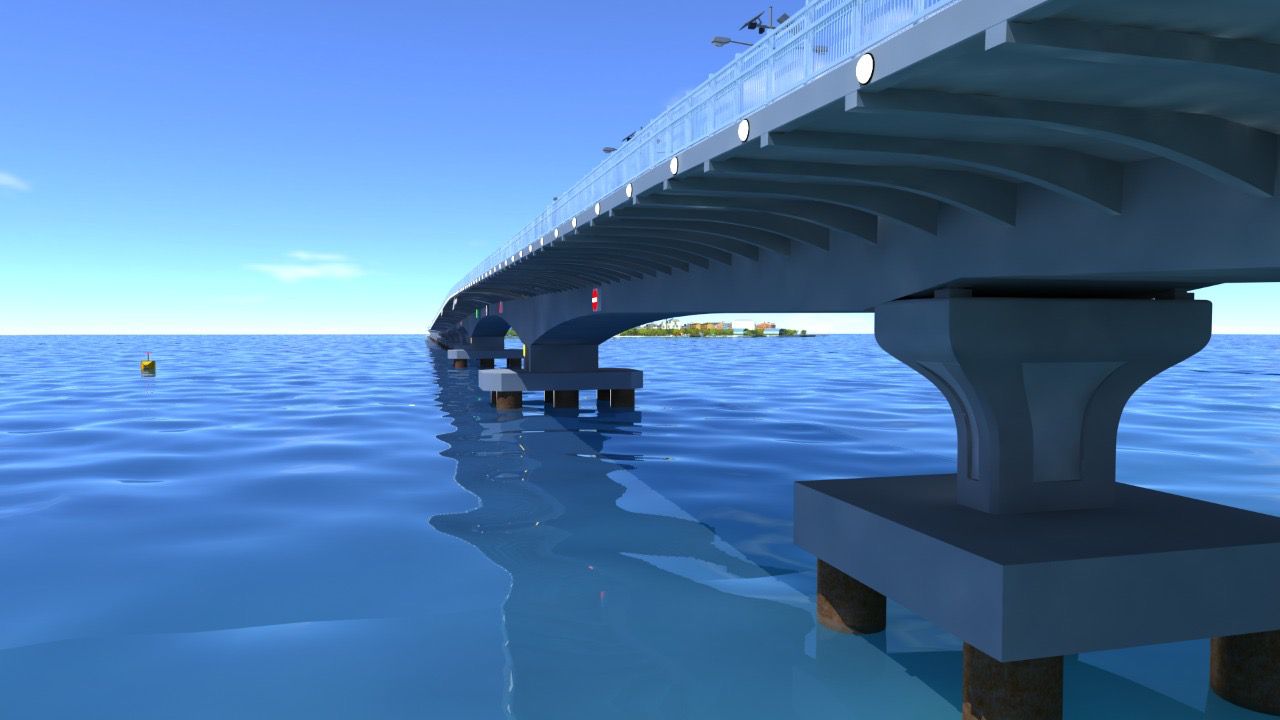 26 Aug, 2021
The largest-ever infrastructure project in the Maldives, funded under Indian grant and line of credit, will commence soon. An agreement between AFCONS and Government of Maldives will be signed tomorrow for construction of the Greater Malé Connectivity Project (GMCP).
The 6.74 km long bridge and causeway link will connect capital city Malé with adjoining islands of Villingli, Gulhifalhu and Thilafushi. Funded under a grant of $100 million and Line of Credit of $400 million, this will be the largest infrastructure project in the Maldives.
GMCP was requested by President Solih and Foreign Minister Abdulla Shahid during the visit of EAM Dr S Jaishankar in September 2019. GMCP is conceived as a national economic engine for the Maldives connecting the capital with the new international port planned at Gulhifalhu (also under Indian Line of Credit) and the industrial zone at Thilafushi.
The project is expected to be completed in 2 years. The DPR has been prepared by renowned infrastructure consultants M/s Arup Ltd of Hong Kong.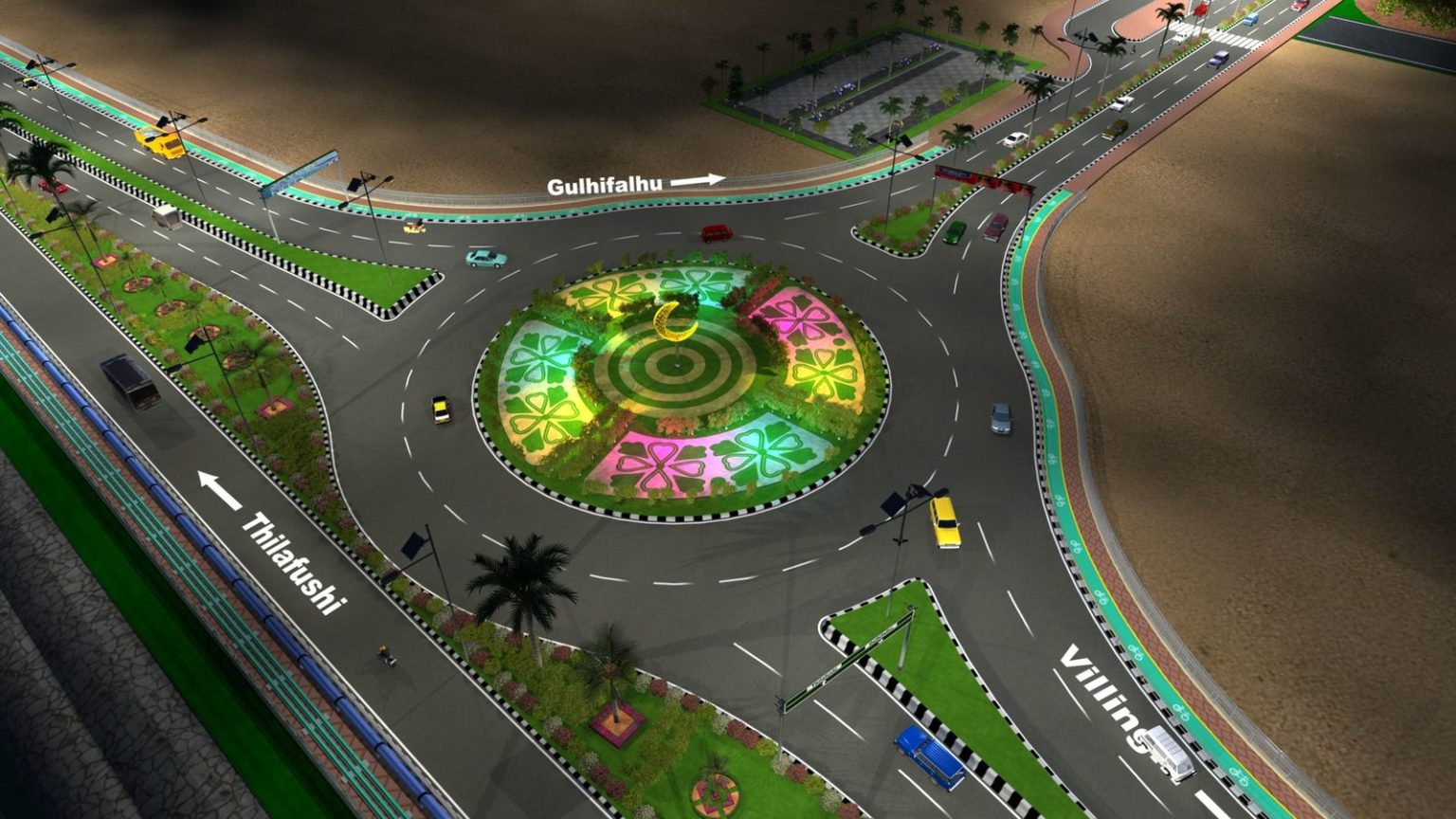 The GMCP is a 6.7 km bridge and causeway network connecting Male, Villingili, Gulhifalhu and Thilafushi. The scope comprises three navigation bridges of 140 m main span across the deep channel between each island, 1.41 km of marine viaduct in deep water, 2.32 km marine viaduct in shallow water or on land, and 2.96 km of at-grade roads. The land interchanges on Male' and Villingili will be signalised junctions, while there will be roundabouts at Gulhifalhu and Thilafushi. Bus terminals are planned on each island near the junctions with the mainline. To use renewable energy as a sustainable measure in infrastructure, the project will use solar power for lighting purposes. Solar panels will be installed on the top of the lamp posts and along discrete lengths of the bridge parapets.
During President Solih's first state visit to India in Dec 2018, an economic package of $1.4 billion was announced. This included a LoC of $800 million under which projects like port, airport expansion, reclamation, cricket stadium, expansion of fisheries factory, water and sanitation are being undertaken.
The water and sanitation project in 34 islands and road project in the Southern city of Addu is already under implementation. Most others are in tendering stage. President Solih conveyed his full satisfaction with progress on the projects during his recent telephonic conversation with PM Narendra Modi on July 14. India has also undertaken about 30 community projects under grant of which about half have already been completed.
Enhancing connectivity within the Maldives as well as between the Maldives and India has been a priority area for the two governments. The GMCP is a key pledge of the Government of Maldives under President Solih and India is honoured to support this vision. The project will not only provide a major boost to connectivity between these islands but is also expected to redefine the economic landscape of the country.
Maldives on a Budget
Budget travellers choose Maldives as their destination of choice thanks to the variety of affordable stays available, which range from budget guesthouses to backpacker-friendly hotels – there are all accomodation available for under USD 50 a night! The Maldives is a fascinating country to travel to independently, not least because it's only been possible to do so for the past decade.
Undoubtedly, Maldives is'nt getting more cheaper every year, but it's equally true that the gorgeous islands offer something for everyone – backpackers and budget-conscious travellers included! Here's our dedicated section that guides you through everything you need to know about enjoying Maldives on the cheap. We've also included a section with useful tips on enjoying Maldives on a shoestring, and another which shows you all the free, and almost free, things you can enjoy for your cheap holiday in Maldives. Here for you the ultimate guide to enjoying Maldives on a budget. Read More