Milaidhoo Maldives introduces Vacation Packages 2021
Best Romantic Hotels in The Maldives
25 Jan, 2021
Experience the best Maldives has to offer at Milaidhoo Maldives that you would definitely want to try on your first visit.
1. The Milaidhoo Bucket List
If you have not been to the Maldives before, here are the experiences you would definitely want to try on your first visit. The Maldives Bucket List at Milaidhoo includes a sunset dolphin cruise or fishing trip, a guided snorkelling tour at the beautiful Milaidhoo house reef and even a dinner for two on the beach. These are the perfect experiences for Maldives newbies as well as those who fell in love with the island destination many visits ago.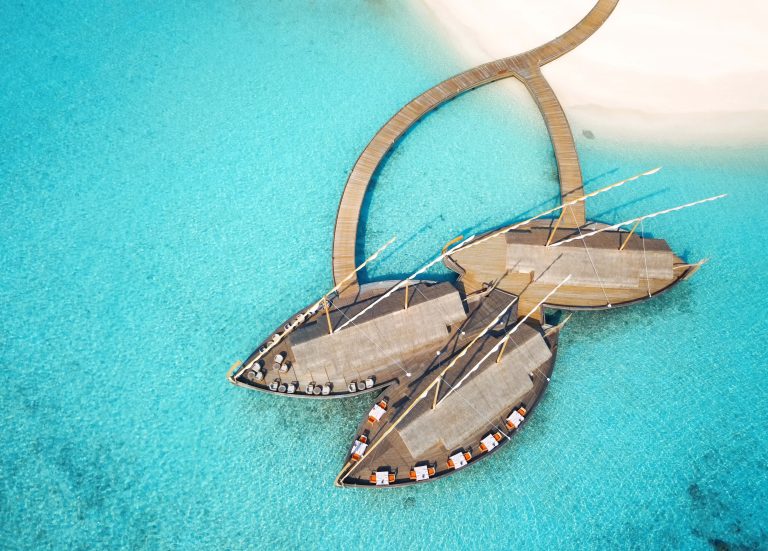 2. Vitamin Sea
Undoubtedly one of the most important source of natural vitamins is the sea and you can't get too much of it. The Vitamin Sea Package at Milaidhoo is created for water babies and passionate divers, who want to make the most of the beautiful underwater world of the Maldives. Daily dives with equipment and boat trips provided, are included as well as visits to different dive sites in Baa Atoll.
3. Wellness in the Maldives
The Milaidhoo Wellness package is a must if you want to elevate your Maldives vacation to superior level of relaxation. When you book the Milaidhoo Wellness package, you will enjoy the Milaidhoo Signature Treatment as well as a Facial and Pedicure during your stay. It's the perfect treatment to start your holiday, to forget about the hustle and busy days at home and to ease into your story of a small island at Milaidhoo.
4. A Love Story
Here in the Maldives love is truly part of the natural environment. At Milaidhoo we have created a few romantic experiences into 'A Love Story' Package for you and your loved one. Enjoy daily Champagne Breakfast, a picnic on our secluded sandbank, a private sunset cruise on a traditional Maldivian Dhoni and a romantic dinner on the beach. These romantic moments and experiences set the scene to deepen your bond as a couple and to make this tropical isle become a special chapter in your life together.
Check Availability and Prices in Milaidhoo Island Maldives
Milaidhoo Island Maldives
Best Experience: honeymoon, beach, diving, swimming with mantas
Intimate and stylish, at Milaidhoo it's about enjoying the natural environment in understated luxury. Tucked in the heart of a UNESCO biosphere reserve, surrounded by powdery white sands and nestled beside a colourful coral reef, Milaidhoo Maldives is a luxurious natural wonder. Envisage upscale delights with a 'Reinvented Luxury' twist, where guests will experience an indulgent escape in the Maldives's most unique getaway. Committed to offering a unique and authentic Maldivian experience, this new child in the best Baa Atoll hotels collection that making waves with its refreshing contemporary twist on classic Maldivian style. Created for couples and romance only, Milaidhoo welcomes children above the age of 9 years only. What's more, it is only 30 minutes by seaplane from Male or a 15 minute domestic flight followed by a short speedboat ride. Read Full Review...
Maldives
Best Hotel
Deals