'M6m' at Ozen by Atmosphere – First Underwater Restaurant in an All Inclusive Plan
Best Luxury All Inclusive Resorts in the Maldives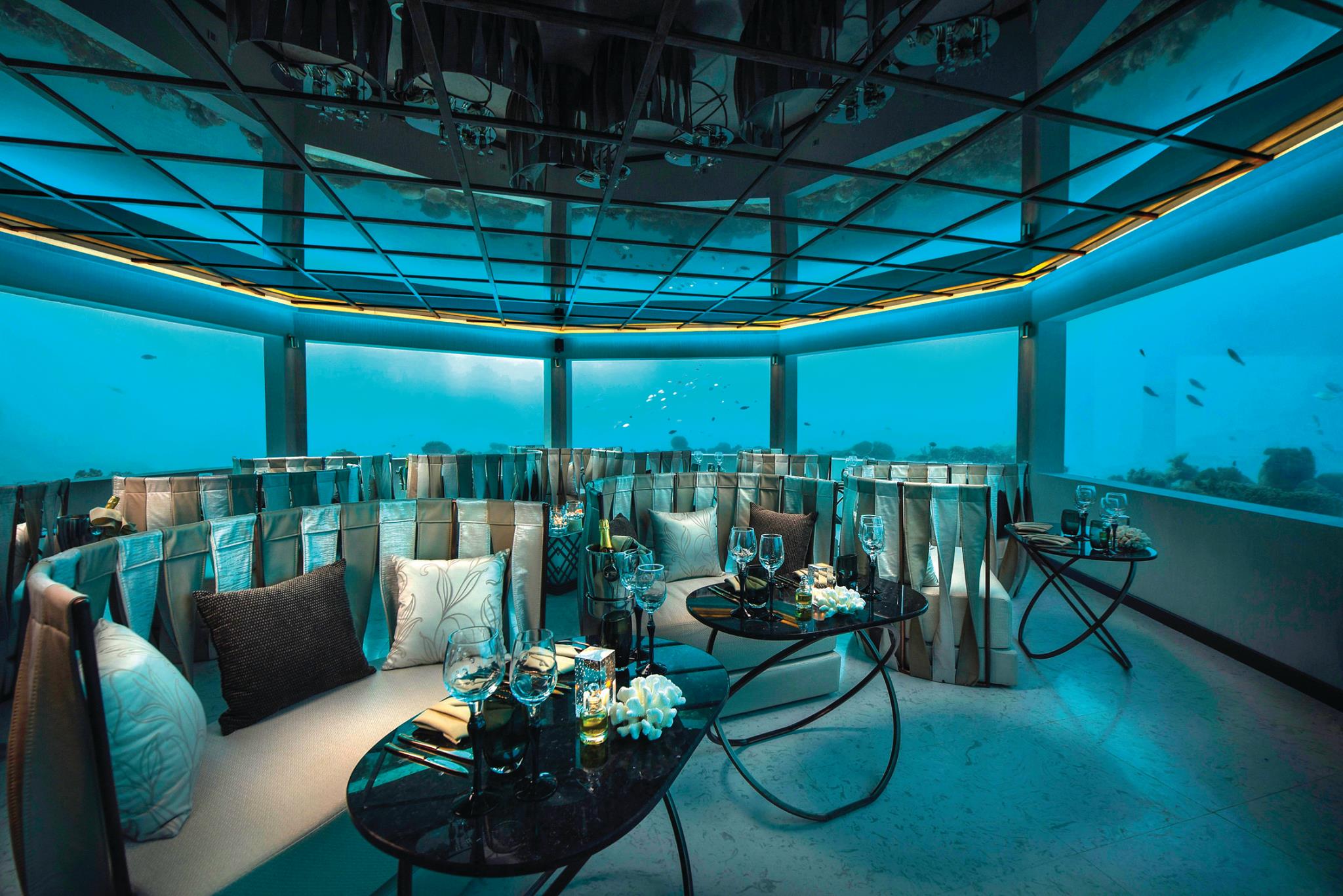 16 September, 2019
Opening the doors to an unparalleled, immersive dining experience, M6m, the brand-new underwater restaurant at OZEN by Atmosphere is the first underwater restaurant within the South Malé Atoll and the first in the Maldives to be included on an all-inclusive plan.
An open sea venue that's truly a world away, M6m (an acronym for 'Minus 6 Meters'), is the result of painstaking planning, conceptualization, and detailed design, with a focus on protecting the environment and the delicate, world-renowned aquatic life in the Maldives.
Complementing OZEN's luxury flair with delectable modern seafood cuisine and plush interiors, the restaurant's aesthetic intertwines sleek white furnishings with splashes of color inspired by the hues of the surrounding lagoon. The result is surroundings that will make guests feel like they're at the heart of the ocean as sharks, stingrays, sea turtles, and vibrant angelfish glide past.
Adhering to Atmosphere Hotels & Resorts' philosophy of integrating world-class experiences into all-inclusive holiday plans, M6m will be included on the Atmosphere Indulgence Plan for all guests – a first in the island nation. The inclusion will mean that guests can't be stung with an additional bill at the end of their stay.
The five-star resort will also boast a number of other fine-dining experiences, ensuring guests will never be short of eatery options. These include The Palms, the resort's main restaurant, serving up fresh international cuisine, Traditions – IndoCeylon, an ambient restaurant in keeping with the resort's South Asian culinary roots, Traditions – Peking, a favourite with fans of Far-East cuisine and Joie de Vivre, a stunning poolside bar and pizzeria.
Check Availability and Prices in OZEN by Atmosphere at Maadhoo
OZEN by Atmosphere at Maadhoo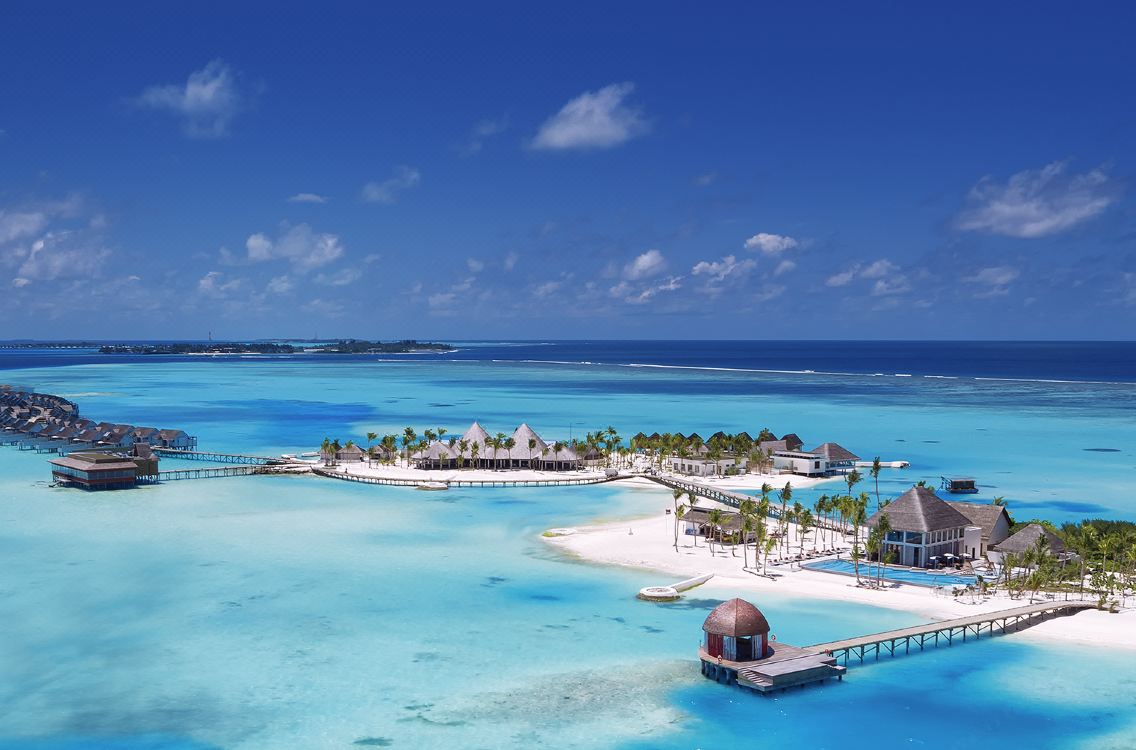 Best Experience: Couples, Family, Beaches, Diving, Underwater Restaurant
With the incredible Atmosphere INDULGENCE ALL INCLUSIVE HOLIDAY PLAN, including diving the new OZEN by Atmosphere is a home away from home found among the paradise islands of South Male Atoll in the Maldives. Having opened its shores to the world in 2016 - OZEN by Atmosphere offers discerning travelers an exceptional uniquely luxury all-inclusive experience where guests will experience the ultimate hassle-free beach holiday in the Maldives.
It may be a luxury hotel but there's not an ounce of stuffiness at Ozen by Atmosphere. Amidst the exotic turquoise hues of South Male Atoll discover a unique luxury experience with the all-inclusive plan at Ozen by Atmosphere in the heavenly island of Maadhoo, Maldives. Staff shout greetings as they zip past on golf buggies and guests gather for a fun-filled fiesta on Saturday evenings. Add to that an underwater restaurant and a fabulous spa and you've got a winning combination. Located just 35-minutes by a Luxury speedboat (with air conditioning, Wi Fi and drinks) from Malé International Airport, on the idyllic island of Maadhoo in South Malé Atoll, OZEN brings a complete hassle-free lifestyle holiday offering, to those seeking a tranquil escape from the daily grind. As the key Tagline of the resort states "No Shocks. No Surprises. No Hidden Costs…JUST BLISS!" Read Full Review...