Plan for a Good Time in Maldives at Sky Beach Maldives - Dhiffushi
Maldives On a Budget
28 September, 2022
An exquisite hideaway right in the heart of the Maldives Sky Beach Hotel is located on Dhiffushi island, in North Male Atoll Atoll where guests can witness the slow, idyllic, Maldivian lifestyle in all its authenticity.
Rising above the green foliage and tin roofs of quaint residences, the sleek, contemporary hotel stands out in all its grandeur – an intimate haven for guests yearning for rejuvenation, or adventure.
The 4-star-hotel boasts 28 spaciously designed rooms, a rooftop terrace with an uninterrupted view of cerulean horizons, and the only swimming pool in Dhiffushi – an attraction that is equally enjoyed by foreign guests as well as local families visiting from the city. Nestled at the heart of tranquility, this island hideaway is perfect for couples seeking a private retreat or families looking for fun.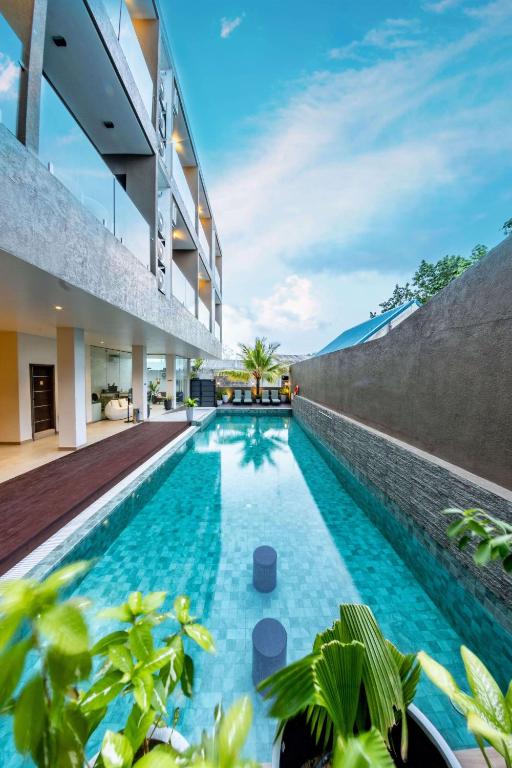 Sky Beach Hotel features rooms in four different categories, catering to a variety of guests. Couples can choose to stay at either the Sky Rooms or Deluxe Rooms, designed with utmost privacy and comfort in mind. The latter of the two is more spacious with a private balcony overlooking the island, granting a view of the ocean in the distance.

The hotel also offers Family Rooms, with double and twin bedrooms adjoining each other, forming a collective space where guests can reconnect and unwind with their loved ones. The most luxurious stay option is the Suite; two separate rooms connected by a common living area, along with two washrooms and a balcony, ideal for families of large groups of people looking for a well-rounded living space with a sophisticated touch.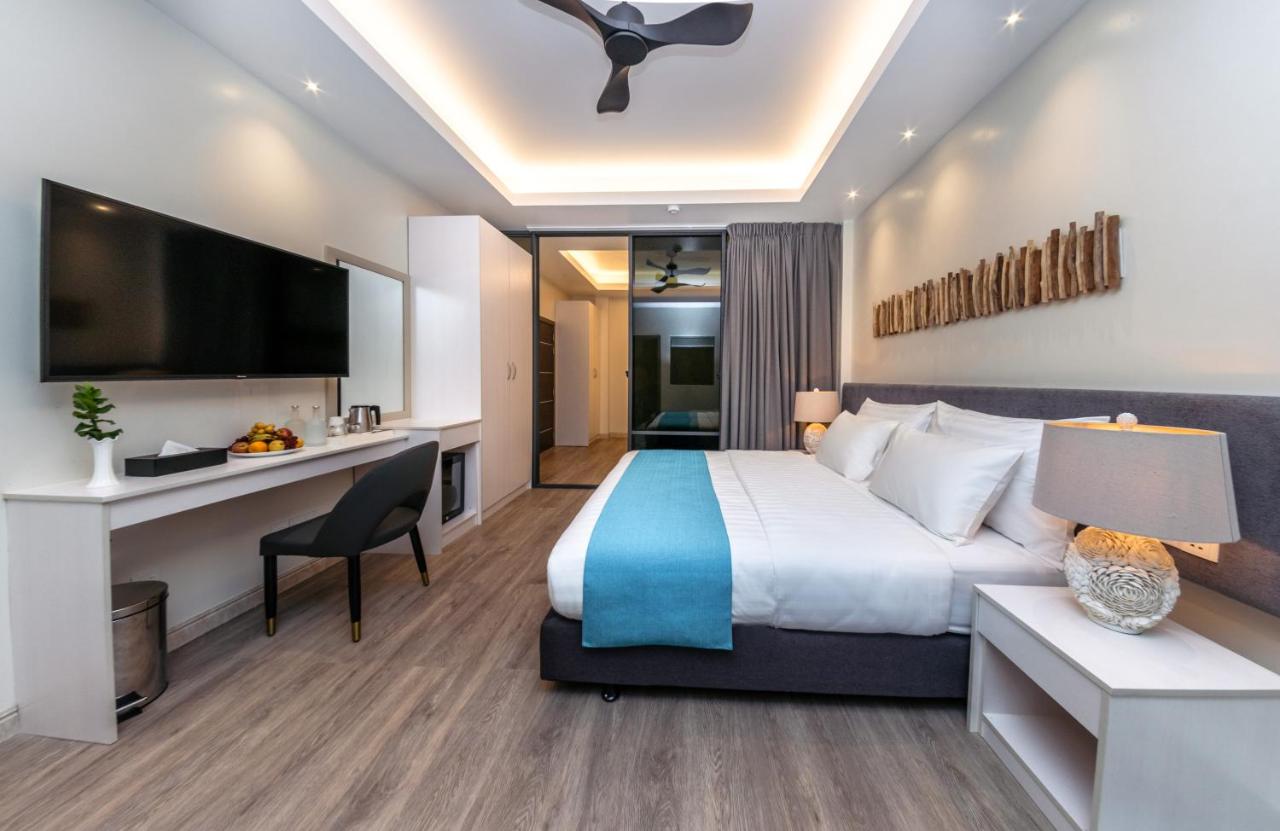 Muted grays and earthy browns elevate the minimal aesthetic of the rooms, resulting in a high-toned finish. All the lodging options are equipped with A/C and hot and cold water, in addition to other amenities including generous offerings of shampoo and shower gel, dental kits, shaving kits, combs, shower caps, cotton buds, and even sewing kits. Suite amenities include bathrobes as an additional luxury.

Each room also features a coffee station and a well-stocked mini-bar. Guests have the option to enjoy premium water, mineral water, or the refillable filtered water from Dhiffushi's own water treatment plant. Laundry facilities are provided upon request and high-speed Wi-Fi is available throughout the hotel – the Wi-Fi code is provided to each guest upon check-in.
Other in-house amenities include a safe, locker, hair dryer and Smart-TV in every room. Although only a few channels are available, the staff will assist in setting up the guest's preferred streaming service on TV, so they can relax and pick up their movies or series from where they left off.
Sky Beach Hotel also features an on-site dining option; the Sky Blu restaurant located on the ground floor, across the striking, turquoise pool. Basking in the warm ambiance and the picturesque view, guests can enjoy either a la carte or buffet style options, from an inclusive menu that offers tastes from across the globe. The Sky Blu Restaurant can seat over 50 persons at a time, making it a great setting for group-dinners and celebrations.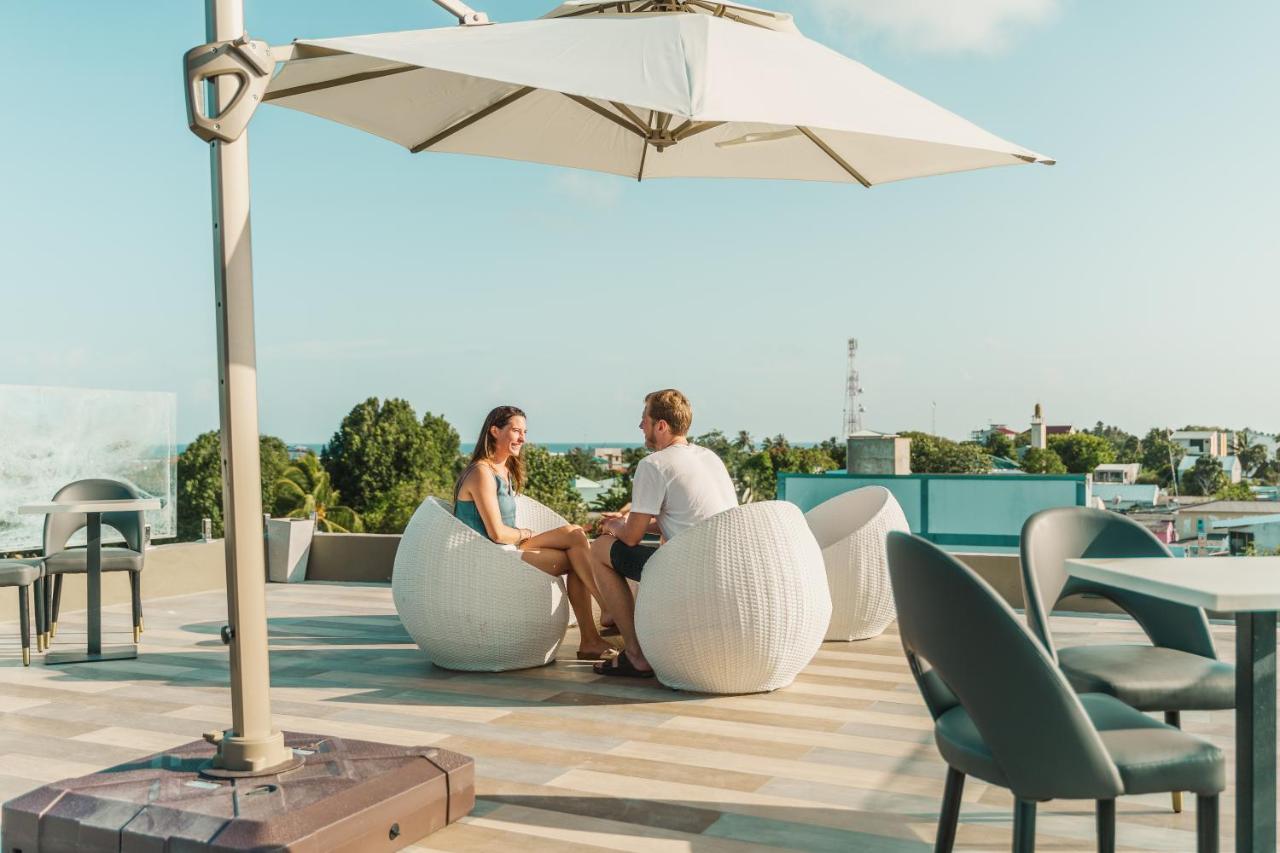 On the rooftop, adjacent to the open-air terrace, is the Sky Lounge, offering a lovely spot to cool off from the afternoon heat. Overlooking the island's greenery and the ocean from three sides, guests can choose from a wide array of drinks to sip on as they lounge in the sun, enjoying the crisp breeze and the tranquil vibe of the island.
Sky Beach Hotel also conducts several activities for its guests including dolphin cruises at sunset, night fishing, snorkeling on the reef, and half-day trips to nearby sandbanks. Guests can choose to island hop within the atoll, or take a day-trip to Meeru Island Resort & Spa located right next to Dhiffushi.
For adventurous souls wanting to try watersports activities such as kite surfing, jet skiing, parasailing, or diving, the resort facilitates and arranges activities with dive and water sports centers on the island, according to guest requirements.
Sky Beach Hotel offers guests the chance to experience the simplistic island lifestyle from the comfort of luxury – relaxing under tropical palms, enjoying crystal clear waters, and forgetting the rest of the world. Just a 45-minute speedboat ride from Male' or Velana International Airport, Dhiffushi lies on the secluded edge of the archipelago as its easternmost inhabited island, promising serenity with each sunrise.
BOOK NOW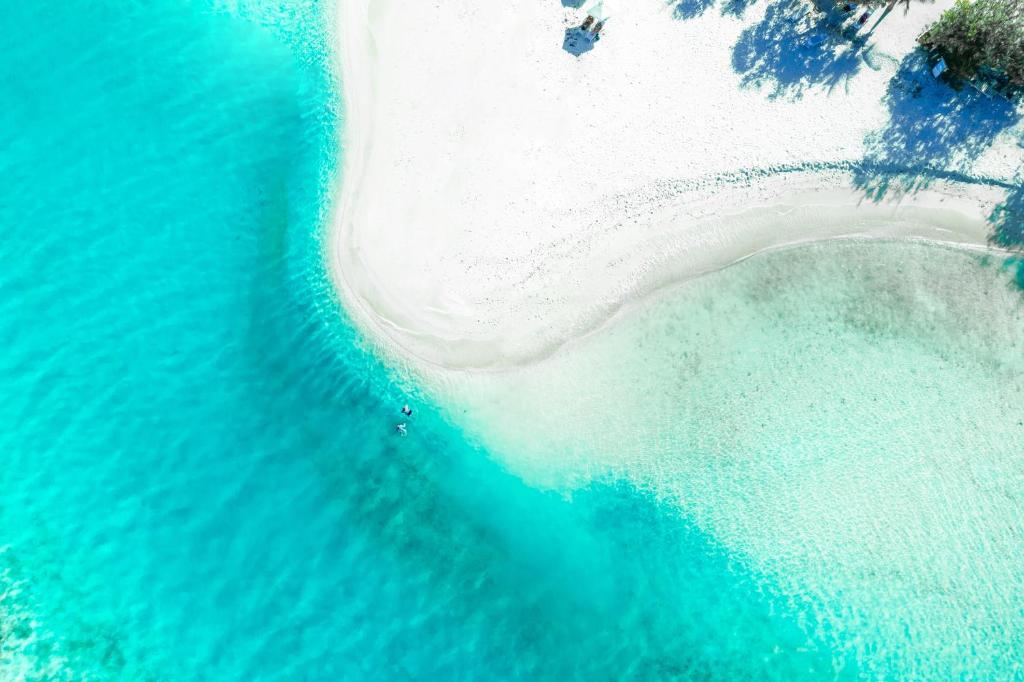 About Diffushi: Dhiffushi is one of the inhabited islands of North Malé (Kaafu) Atoll. With gorgeous crystal blue waters and white sands, Dhiffushi is a great option for budget holiday in the Maldives, is accessible by a 40-minute speedboat ride from the main Male International Airport (VIA). The island is one of the most authentic fishing village in Maldives and if you want a real Maldivian experience, then you should definitely go there!
Read More
Maldives on a Budget
Budget travellers choose Maldives as their destination of choice thanks to the variety of affordable stays available, which range from budget guesthouses to backpacker-friendly hotels – there are all accomodation available for under USD 50 a night! The Maldives is a fascinating country to travel to independently, not least because it's only been possible to do so for the past decade.
Undoubtedly, Maldives is'nt getting more cheaper every year, but it's equally true that the gorgeous islands offer something for everyone – backpackers and budget-conscious travellers included! Here's our dedicated section that guides you through everything you need to know about enjoying Maldives on the cheap. We've also included a section with useful tips on enjoying Maldives on a shoestring, and another which shows you all the free, and almost free, things you can enjoy for your cheap holiday in Maldives. Here for you the ultimate guide to enjoying Maldives on a budget.
Read More
Maldives
Best Hotel
Deals