A Summer of Discovery – Daily Adventures for Children at JOALI
Best Family Luxury Resorts in the Maldives
29 June, 2021
JOALI has prepared a variety of fascinating activities designed specifically for children aged 4 to 12. These educational activities, hosted by Muramas Kids Club, will provide the ideal blend of learning, creativity, and fun. JOALI encourages their young VIPs to try new things in the fields of culture, oceanography, environmental science, astronomy, health, sports, and the creative arts.
Children will discover the wonders beneath the sea with a line-up of engaging activities about marine life. The guided snorkeling tour will undoubtedly be the highlight, providing an incredible first-hand view of the breathtaking underwater world. Young guests will have the opportunity to build a deeper awareness of the ocean, hosted by JOALI's Resident Marine Biologist, Ida-Wenona Hendricks.
JOALI's Summer Discovery Camp will also include a clay and ceramics arts class, allowing kids to channel their curiosity and express their imagination through a hands-on experience in the creative arts. This will be facilitated by Nataliya Kuleshova, JOALI's Resident Artist.
The resort's Resident Yoga and Holistic Teacher will facilitate yoga for kids that will help young achievers deal with stress in a healthy way, while also infusing their personalities with energy and confidence. Easy-to-learn asanas, mindful breathing exercises, and basic yoga techniques will promote self-esteem and body awareness through a noncompetitive physical activity.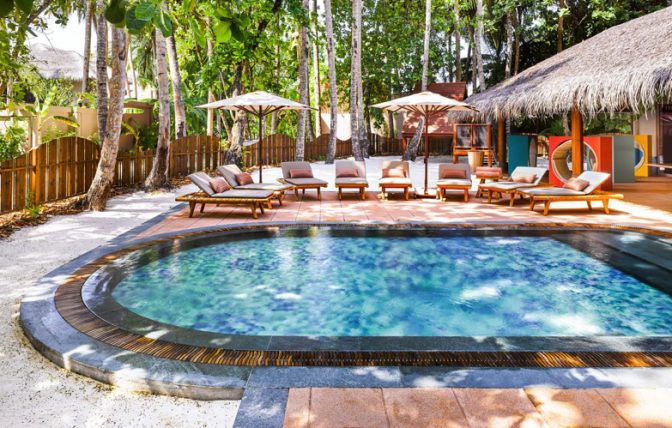 Stefan Mijuskovic, JOALI's very own Tennis Pro, will lead the resort's Tennis Academy, which will provide guests sessions and trainings to improve their physical, mental, emotional, and social wellness. Tennis is one of the most beneficial and entertaining sports for children, and it is preferable to introduce them to this sport at an early age.
Music fans will get the chance to live the dream of being a DJ for a day with JOALI's DJ workshops, which will be part of the summer programme. The weekly sessions will provide a basic introduction to disc jockeying as well as hands-on practice with beat-mixing, spinning, and scratching, facilitated by the resort's Resident DJ.
The programme will also introduce JOALI's newest activity, stargazing, a magical way to introduce astronomy to the little ones. They can learn about the moon, constellations, and planets by playing space-themed games. With clearer surroundings, JOALI's location provides an unrivalled opportunity to explore the night sky, where the stars are brighter and easier to spot.
JOALI's Summer Discovery Camp will be a two-week educational programme that will run until September.
Every day brings a new adventure, from studying Maldivian traditions including music, language, and traditional games, to learning valuable skills such as cooking and baking. It will be a summer of discovery and exploration, to expand children's horizons and spark a sense of wonder and joy.
Amid the abundant life between the palm trees and sparkling turquoise water sits JOALI Maldives, the very first art-immersive resort in the Maldives.
Check Availability and Prices in Joali, Maldives
Joali, Maldives
Best Experience: Couples, Family, Design, Activity
A new landmark for glamor and sophistication in the Maldives, JOALI is an ultra luxury resort that's opened in 2018 on the island of Muravandhu, Raa atoll. Celebrating the "Joy of Life" with high skill, artistry and sustainability in its very essence, Joali promises a non-standard and exceptional island experience for its guests. The 73-villa property offers unconventional luxury in a private setting and a distinct focus on design by internationally-renowned design studio Autoban, architecture and design firm Atolye4n and Tokyo-based Studio Glitt.
Innovative dining concepts include Japanese restaurant Saoke, authentic Asian and Levant restaurant Vandhoo, Tuscan-inspired Bellinis, personalised dining and cooking school Her Kitchen, as well as numerous destination dining experiences. The Spa by ESPA invites guests on a holistic wellness journey along with a world-class fitness centre and expert trainers. JOALI Maldives celebrates its "Joie de Vivre" philosophy through unique programming such as Maldivian excursions and one-of-a-kind on-property offerings, including an Art Studio and Gallery, Flower Garden, Manta Ray Treehouse and more. Read Full Review....
Maldives
Best Hotel
Deals