Sommelier Sam Hewawala on building an Exceptional Wine list and How to Enjoy Wine at Vakkaru Maldives
Best Maldives Wine cellars
13 July, 2023
A home to one of the most impressive wine collection in the Maldives Vakkaru is thrilled to announce the appointment of Sampath Widana Hewawala (Sam) as the resort's new Head Sommelier. Sam's appointment promises a new level of unparalleled wine experiences at Vakkaru, where he will oversee the award-winning Vakkaru Reserve wine cellar as well as orchestrate wine programmes across the resort's six restaurants and bars. Moreover, Sam is set to elevate the team's expertise through innovative wine educational programs.
With over a decade of experience as Head Sommelier at some of the most prestigious resorts, including One & Only Reethi Rah and Desert Islands Resort & Spa by Anantara, Sam is the epitome of excellence in his field. Holding certifications such as WSET Advanced Level 3, Court of Master Sommelier Level 1, and B & G Château Wine Certification, he brings a wealth of knowledge to the resort's ever-evolving wine culture.
Speaking about his appointment, Sam said, "I am thrilled to join the team at Vakkaru Maldives. My mission is to create a top-tier wine philosophy that aligns with Vakkaru's distinctive brand identity. With Vakkaru Reserve's expansive wine portfolio, I believe our collection opens up opportunities for an innovative, immersive and high-class experience that will make Vakkaru stand out in this highly competitive industry."
Besides hosting a regular wine tasting and wine degustation dinner at Vakkaru Reserve, Sam also introduces a new event, the Sunset Sandbank Wine Tasting, an unforgettable sensory experience in an idyllic setting of the natural sandbank. Just a mere boat ride from the resort, the pure-white sandbank located within Vakkaru's lagoon will transform into a wine lover's paradise. Here, Sam will curate a selection of fine wines from the Old and New Worlds, accompanied by an array of delectable cheeses and charcuterie, promising an extraordinary journey of taste and luxury at Vakkaru Maldives.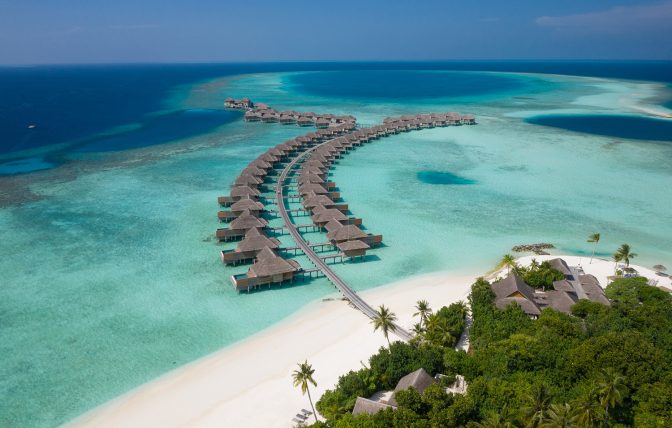 About Vakkaru Maldives:
Located in Baa Atoll, a UNESCO Biosphere Reserve renowned for its spectacular sea life, Vakkaru Maldives is a timeless sanctuary recently named the Indian Ocean's Leading Resort in the World Travel Awards. Here 113 beautifully appointed Over Water and Beach Villas are elegantly designed to respect their surroundings, while exceptional dining experiences and amenities await. Among our industry-leading offerings is overwater Merana Spa, complete with an Ayurveda practice and a regular host to residencies by the world's most inspiring wellness practitioners. Children and teens are generously catered for in the Parrotfish Club and Coconut Club respectively, while guests of all ages can play against world-famous pros through a best-in-class coaching partnership with Tipsarevic Luxury Tennis.
Check Availability and Prices
Related stories
Vakkaru Maldives
Best Experience: Couples, Families, Water Villas, Service, Beaches, Swimming with Mantas
Vakkaru Maldives is a brand new luxury resort located within the crystal clear waters of the UNESCO Biosphere Reserve in Baa Atoll. Vakkaru is a lovely island combined with a real Maldivian atmosphere and offers many high-end options in a comfy ambiance.
Surrounded by lush, vegetation, beautiful beach and stunning lagoon, the 5-star resort offers an extensive selection of luxury accommodation, with 125 beach and overwater villas and suites catering for couples and families alike, all come with butler service. A great choice of indulgent dining choices allow guests to enjoy flavours from Europe to Asia in four restaurants and two bars, all offering a delicious culinary experience and an amazing, talented, professional team of friendly staff. With an array of energetic or relaxing indulgent activities in and around this Maldives resort, it's an ideal place for both couples (romantic and idyllic with an adult-only area ) and as well families (kids club, family villas beach & overwater and nanny service). The island, with its pearl shores and ambundant marine life is just a 25-minute seaplane ride from Malé Airport.
Read More