Adaaran Club Rannalhi Gets Maldives' First ENOS System
Best Luxury Resorts in the Maldives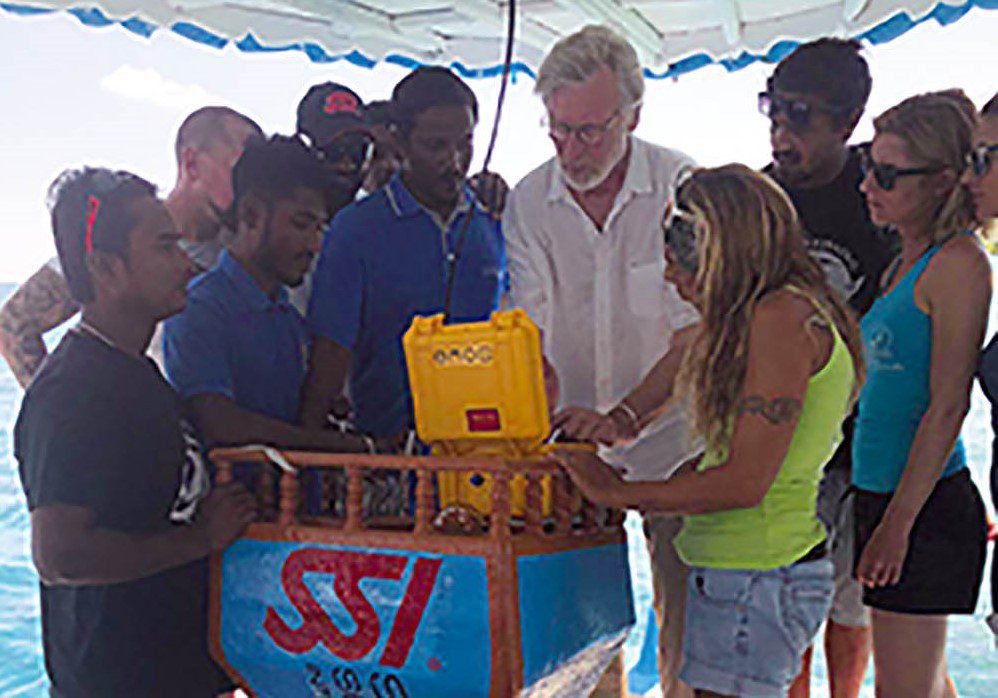 07 June, 2020
The DivePoint dive-centre at Adaaran Club Rannalhi in South Male' atoll has become the first Maldives operation to invest in ENOS, the electronic rescue and locating system for divers.
The resort got a SeaReq ENOS receiver which is portable so can be moved between boats. With antennae mounted on top of a diving dhoni, the dive-centre's crew will be enabled to receive alerts over long distances should the sometimes strong currents or sudden weather changes characteristic of the Maldives result in a diver separation.
The crew have been personally trained by Karl Hansmann, owner of the manufacturer Seareq, which was established in 2003, and inventor of the ENOS system.
Adaaran Club Rannalhi is featured among the best hotels in Maldives and sits exclusively at the tip of the South Male atoll within the exotic collection of islands known as the Maldives. Its unique location offers access to pristine beaches, excellent scuba diving opportunities and a relaxed environment with easy access to the capital city of Male'. Bask in the golden sun and frolic on the soft sands as you experience friendly Maldivian hospitality and explore the rich tropical wonders of a vibrant island nation during your stay at this inviting Maldives hotel.
Aitken Spence Hotels in the Maldives
Aitken Spence Hotels and Resorts, which manages over 24 hotels in Sri Lanka, India, Oman and the Maldives, runs six properties in the Maldives under its Adaaran brand; Adaaran Select Meedhupparu, Adaaran Club Rannalhi, Adaaran Prestige Vadoo, Adaaran Select Hudhuranfushi, Adaaran Prestige Water Villas and Adaaran Prestige Ocean Villas. Read More
Maldives
Best Hotel
Deals