The Ritz-Carlton Maldives Appoints Alia Korshykova as Sales Manager
Best Luxury Hotels in the Maldives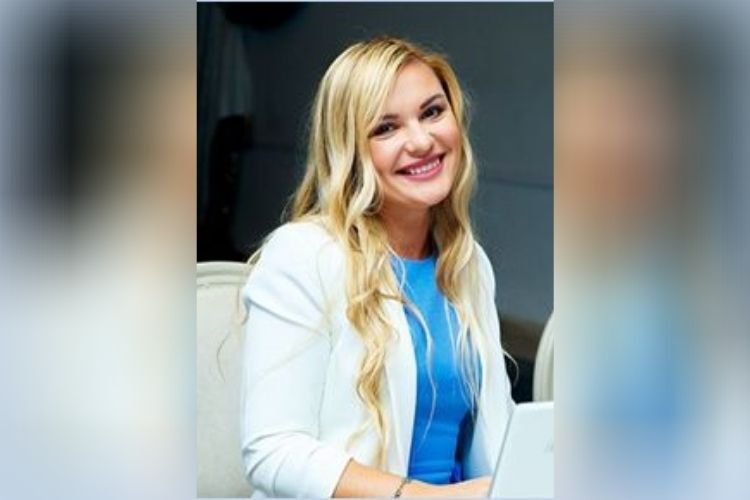 09 Oct, 2020
The Ritz-Carlton Maldives, Fari Islands has announced the appointment of Alia Korshykova as Sales Manager effective 1st September 2020. Alia's experience in the hospitality industry spans nearly 9 years. She brings with her a wealth of experience in dealing with international clients; in particular the Russian market.
Alia started her career in 2011 with the Hotel Hermes Odessa Ukraine as a Receptionist. After 2 years, she landed in the Maldives to work for One&Only Reethi Rah Maldives as a Concierge, providing personalized service to the resort's discerning clientele.
Mid of 2016, Alia has decided to take a short break back home. She then returned to the Maldives later in 2016 to work for Amilla Fushi Resort & Residences, initially as a Butler. Her hands-on operational approach, outgoing personality, and charisma had attributed to her promotion to a sales position in 2018. Afterward, Alia started-off as Sales Executive with her last posting as Sales Manager, where she has proven to be instrumental in driving the business and maintaining customer relations with the Russian market. And also identifying new business opportunities in Russia, and developing new marketing strategies to boost revenue and team performance.
In addition to that, Originally from Ukraine, Alia Korshykova speaks fluently in English, Ukrainian, Russian and intermediate German. She earned a Bachelor's Degree in Translation and Interpreting the German language from the Ukraine Pedagogical University of V. Vinichenko.
About The Ritz-Carlton Maldives, Fari Islands
Ritz-Carlton Maldives is ideally located at Fari Islands, in the North Malé Atoll of the Maldives, which is a 50-minute journey by speedboat or a 10-minute seaplane flight from Malé International Airport. The resort features white sandy beaches, turquoise lagoons, and also coral reefs with marine life.
Shaped by the Maldivian sun and shored by the Indian Ocean, guest villas at The Ritz Carlton Maldives, Fari Island are expected to range in size from one to three-bedroom. Thus, featuring the refined elegance and legendary service that define The Ritz-Carlton brand.
Fari Islands
Fari islands is the new Maldivian world-class resort experience that's home to 3 luxurious hotels: the Ritz-Carlton Maldives, Capella Maldives and Patina Maldives.
Anchored by three world-class hospitality brands within the Rah Falhu Huraa lagoon, Fari Islands is located in the North Malé Atoll of the Maldives, a 50-minute speedboat journey from Velana International Airport, Male. Celebrating nature, craft and connection, the integrated resort project also features the picturesque Fari Marina, the archipelago's communal beating heart built around a vibrant Fari Beach Club, charming boutiques and a selection of handpicked, upscale food and beverage options. READ MORE