Baglioni Resort Maldives - The Leading Hotels of the World
Best Experience for: Couples, Families, All Inclusive, House Reef Snorkeling & Diving
Updated April, 2023
Surrounded by shimmering sapphire waters with a powder soft sands, Baglioni Resort Maldives is an idyllic retreat for honeymooners and families alike in the Dhaalu Atoll. Located on the island of Maagau this exclusive newest resort of 96 villas is located on the one of the most spectacular Maldivian islands, allows guests to experience a bespoke stay in the heart of the Indian Ocean with the unique Italian hospitality of Baglioni Hotels. Opened on March 2019, Baglioni Resort Maldives sits on a private island surrounded by clear water teeming with vibrant marine life and a thriving reef system. The hotel is described as " Paradise with Italian grace " on the company's website. With a focus on Italian design and gourmet cuisine, the property provides a chic retreat for holidaymakers.
Lose yourself in the vastness of the Indian Ocean…and find yourself again, luxuriating blissfully under a palm tree. This is just one of the unique experiences that await you at Baglioni Resort Maldives. Its comprehensive comforts offer an unforgettable stay with a blend of sport, relaxation and prestigious gourmet dining to suit its exclusive international clientele. It is a piece of paradise in true Baglioni Hotels style.
The Island
After arriving at Velana International Airport, guests are welcomed at the Baglioni Private Lounge. If arriving after 4 pm, you are escorted to Malé hotel pre-booked. If arriving before 4 pm, they are welcomed by the resort's team and taken to the seaplane check-in counter. The guests along with their luggage will be checked on the pre-booked flight to Baglioni Resort Maldives. All international departures before 8:45am (Malé Time) will have to leave the hotel 1 night earlier.
Baglioni is a sophisticated island paired with natural beauty and an authentic Maldivian vibe. Definitely a place to spend a brilliant time! Upon arrival by boat you'll immediately excited about the island. The turquoise lagoon is beautiful, surrounded by nice beaches and many palm trees. The highlight of Baglioni is still the amazing beach. The Maldives does never disappoint with this but this property has the most amazing beach in the Maldives with white fine sand which is cleaned from small stones twice a day by a special team! The beach villas boast with posh greenery and decent privacy, and there are as well some villas which are not hidden within the foliage, perfect for sun-lovers and open-view-seekers. The desalination plant has not been finished yet, but in future they will also produce eco-friendly own bottled water.
Baglioni is not that big so you can easily circle the island on the beach. The resort's location is perfect. The island has the perfect size and nice shore with lots of different corals to explore while snorkeling. The marine life is diverse and exceptionally beautiful. The pool bar features funny fish ceramics as decoration. At Gusto restaurant lovely artisanal plates especially designed for Baglioni are presented. It is really a lot into details. In the evening, lanterns with candles are placed around the pool which provide a cosy atmosphere. There is also some descreet live music offered in the bar area. Allover you'll find an absolutely pleasant and serene ambiance.
The staff is amiable and attentive and perfectly trained and extra careful. They precisely feel the edge of being polite and proactively feel the right moment when to leave the clients in privacy. In our personal opinion, this is a key moment in separating real professionals from those who just perform and follow prescribed service. The restaurant's team is also perfectly trained providing the guests with best level of Italian hospitality!
Location
Dhaalu Atoll, a relatively unspoilt atoll of the Maldives archipelago, also known as South Nilandhe Atoll or Nilandhe Atholhu Dhekunuburi, is located 150 km southwest of the Maldives capital - the city of Male. The perfect tropical paradise of Dhaalu, separates from North Nilandhe (Faafu) atoll, the Kandu Dheburieytherey strait. Read More...
The 5-star resort is located in the northern part of Southern Nilandhe Atoll. Dreamily resplendent on the island of Maagau in Dhaalu atoll, a 40-minute hop by seaplane from the capital, Malé, this remarkable resort is awash with tropical natural beauty.
Villas
In total, you'll find 96 rooms, both set on land and over the ocean. Luxury villas surrounded by tropical nature, turquoise waters and velvet-smooth white sands. Accommodation created with typically Italian attention to detail using materials and design techniques for optimum sustainability while making the most of the natural setting and its all-embracing beauty. The overwater rooms will offer privacy at its best along with private bathrooms, a large bed and a private deck that overlooks the ocean.
The villas are constructed in traditional Maldivian way with high ceilings, open bathrooms and thatched roofs. All are elegantly decorated and feature warm and bright hues. The quality of linen and towels is high-grade (from the Italian brand Frette), the mattress comfortable and the lightning system is easy to handle. Bath amenities are provided in refillable bowls. DOWNLOAD RESORT MAP
ACCOMMODATION
• 8 Garden Villas
• 31 Beach Villas
• 33 Water Villas
• 9 Pool Water Villas
• 5 Pool Grand Beach Villas
• 6 Pool Suite Beach Villas
• 3 Two-bedroom Family Beach Villas
• 1 Three-bedroom Presidential Water Villa
Beach Pool Suite is as perfect as a dream. Private pool, spacious and well-organized interiors, and direct access to the white sand beach to immerse yourself in the crystal clear waters of the Indian Ocean with unrivaled privacy.
Restaurants and Bars
Designed to minimize the environmental impact, with sustainable materials and measures for the maximum sustainability and efficiency, the resort is the perfect romantic getaway for an unforgettable stay between sport and relax, all enriched by a prestigious gastronomic offer. The four restaurants are serve a range of international options including Japanese and traditional Italian cuisine. There are overwater dining outlets, and venues with indoor and outdoor seating so guests can enjoy sea views with their meals. Here you can also sit with the toes in the sand - a must in the Maldives!
Gusto Restaurant focuses on freshly caught local fish and pasta with kind of a modern twist. The airy main restaurant Taste is located on the beach. The breakfasts are amazing! Truly delicious and nutritious! Unfortunately, no tropical jam is on offer at breakfast, just some European sorts. Yet, Mas Huni is served on the buffet, that's also one of all time favourites. You really will love the Japanese overwater restaurant Umami. The dishes from the Robata grill we can highly recommend. The staff host wonderful cocktail events before dinner a few times per week taht really nice. They serve amazing canapés also. Extra charges for basics like wine/beer/pizza are reasonable, that's nice! Usually it's overpriced in the luxury league, especially the wines. Dine-Around-option in all three outlets will be introduced as of 1st of December.
RESTAURANTS & BAR

• Gusto Restaurant (Italian cuisine)
• Taste Restaurant (International cuisine)
• Umami Restaurant (Japanese cuisine)
• Pool Bar Grill
• Wine Cellar
Is an All-Inclusive vacation right for you? A good news: Now Baglioni Resort Maldives has recently transitioned to a luxury 'All-Inclusive' resort. Guests have the opportunity to discover the wonders of their palate in the stunning restaurants and bars. One of the many benefits of the new Luxury All-Inclusive status is the availability of a variety of premium beverages and the option to dine around, à la carte or buffet-style at three magnificent restaurants and the elegant Pool Bar.
Scuba Diving & Snorkeling
The biggest draw to the island resort, however, is the resort's dive centre. Here you'll find advice and excursions to nearby reefs allowing both beginners and experts the chance to enjoy the underwater world.
The house reef snorkeling is fabulous in terms of corals, surely one of the best growings you have seen after El Nino. Nice reef formation with many overhangs. Also pretty good for divers as it is spreading out quite far on some parts.
Maagau Dive Centre is a PADI five-star Dive Centre, boasting a strategic position away from the crowded atolls and Safari boats offering the possibility of enjoying the uncontaminated nature and tranquility. All centre's immersion spots are close to the island, thus significantly reducing the transfer times.
Managed by Alessia Pagani, an experienced Italian expert on Maldives seabed and scuba diving for more than 10 years, the centre offers personalised programs for all levels, including spectacular individual diving excursions for beginners to advanced divers and educational programs for kids thanks to the collaboration with resident marine biologist.
SNORKELLING FOR BEGINNERS: a short instruction session in the lagoon with our expert guidesto know the basics of snorkelling
SNORKELLING EXPLORATION (single/multiple location): a trip out to visit open-water reefs withan experienced guide to discover the wonders of the underwater world
SUNSET SNORKELLING: a unique experience to live the magic of this very special moment of the day, watching how fish activity and colours changes underwater. This trip is tailored to suit everyone, beginner or experienced snorkeler
FREE INTRODUCTION TO SCUBA DIVING: an experienced instructor will explain how to use the regulator and breathe easily underwater in the complete safety of the swimming pool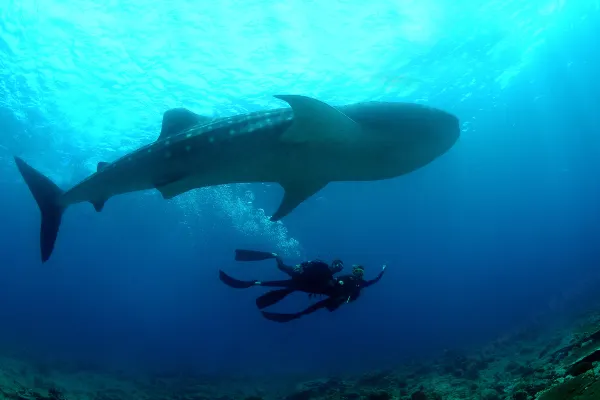 Activities and Pampering
For relaxation, the Garden Spa will offer a variety of rejuvenating and soothing therapies , as well as a yoga pavilion where guests can enjoy private or group sessions with beach views. There's a beach gym, and holidaymakers can play beach volleyball, or take part in water activities such as pedalo rides, kayaking, windsurfing, snorkelling, topcat sailing, scuba diving and boat excursions.
BAGLIONI SPA
A temple of beauty and wellbeing to pamper you with indigenously inspired luxury treatments. Spa facilities include: 4 singles pavillons | 2 double pavillons Yoga pavillon
SPORT ACTIVITIES
Fully equipped gymnasium, beach volley, tennis court, soccer, non motorised water sports such as catamaran, pedalo, windsurfing, kayak, snorkelling.
MAAGAU DIVE CENTRE
The Baglioni's blue lagoon is framed by a lovely coral reef inhabited by colourful fish and fascinating sea creatures. Dive programmes for all levels, snorkeling excursions, access to some of the best dive sites in the world, excursions, sunset cruises and fishing experiences, BBQ fishing dinner, private romantic cruise, visit to a local Village, romantic day on desert Island with BBQ
KID'S CLUB
Kids will have fun in the "jungle club" located in the middle of the island. From 3 to 12 years old, ndoor space and open play areas, Arts & Crafts and theme days.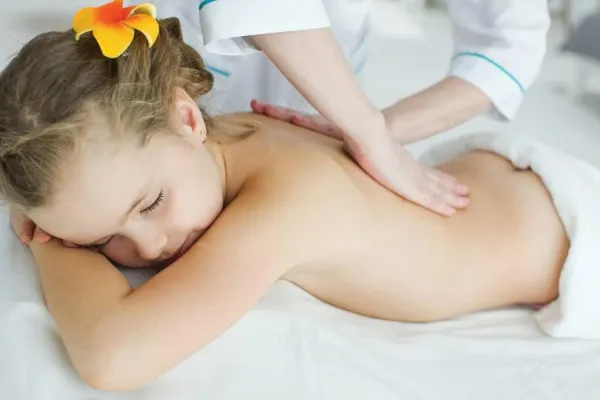 Excursions
DISCOVER MALDIVES: a visit to the local village of Ribhodhoo, the island of the goldsmiths, for a glimpse of the Maldivian way of life. An ancient legend says that, hundreds of years ago, an old goldsmith of the Sultan that was exiled on this island transferred his art to the inhabitants. This is the
reason why on Ribhodhoo the goldsmith's art has greatly developed
TRADITIONAL SUNSET FISHING: the beauty of a glorious sunset matched with the fun fishing! Our experienced crew will take guests to their best fishing spots and help them to catch the next day's dinner
OCEAN SUNSET: a relaxing and romantic cruise in the Indian Ocean enjoying a beautiful sunset
ROMANTIC STARGAZING CRUISE: a unique excursion to experience the beauty of a clear Maldivian evening, where the night sky is simply bursting with millions of glittering stars and there is no light pollution
BBQ FISHING DINNER (min. 2 pax): a unique experience, that matches the glorious Maldivian sunset with fun of the traditional fishing and a lovely dinner on board. Our experienced Dhoni crew will take guests to their best fishing spots and help them to catch today's dinner. Grilled fish will be served on board with a selection of delicious picnic specialties from the Chef
MALDIVES DISCOVER CRUISE (max. 6 pax): a private experience to spend few hours or an half day for a relaxing cruise, doing snorkelling, fishing, dolphin adventure, visiting a local village or a sandbank island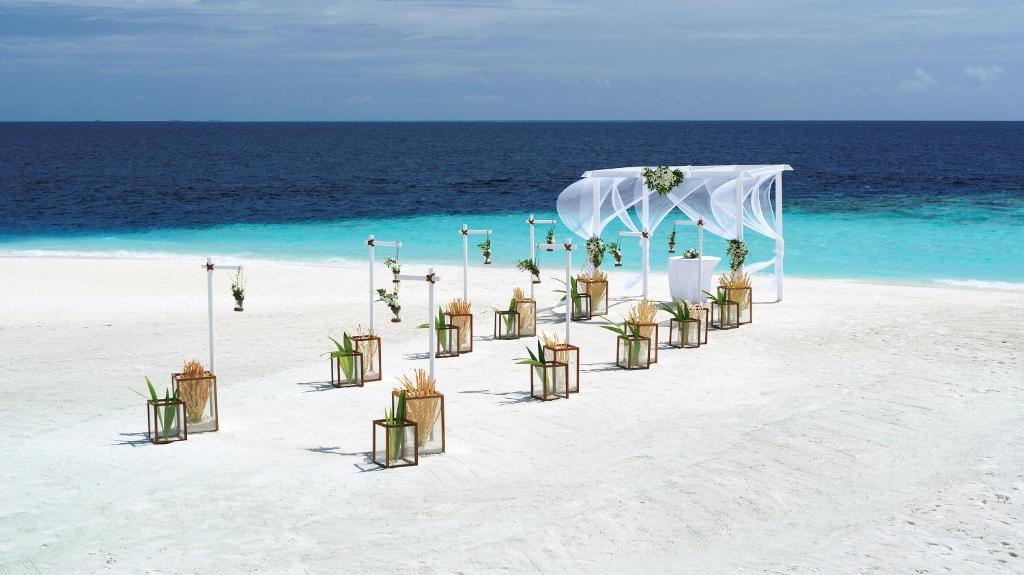 Reviews
The real power of the resort is undoubtedly the staff: primarily for its accessibility and courtesy. Everything makes you feel like a "guest" in the true sense of the word. The excellent location, a great service combined with unrivaled privacy and food in all three restaurants, from Italian cuisine to Japanese restaurant (Umami) with over-water tables and delicious dishes, make the period spent at the resort, of course, useful for sunbathing and activities, but, above all for relaxing and charging batteries. At Baglioni Resort Maldives nothing is left to chance, every need finds punctual satisfaction, every detail is an expression of all-Italian excellence. This hotel is definitely recommended for everyone, couples, families, honeymooners and everyone who wants to get away from it all! You will be pleased to come back and enjoy the unique tropical paradise.
Pros: What Guests Love
a Great location
Friendly atmosphere of the place
Staff and guests - one large family. Great service from start to finish
Beaches
Beautiful and spacious villas with the best ocean views
House reef snorkeling: you'll see turtles, rays and sharks
Super professionals dive center
Kids club with attractive and always different activities with special attention to children
Best and quality food and service in all restaurants
Italian cuisine is always on top, everything is very tasty
Daily cocktail parties, live music and an evening of Maldivian dances
a fine spa
Pool bar
every day Yoga
Great wine selection
Reasonable food and drink prices
Things to Know before You Go
The property is only accessible by seaplane, transfer takes 40 minutes from Male International Airport. Seaplane transfers in the Maldives only operate during daylight hours. You may be required to find your own accommodation in Male or at the airport if your arrival time is beyond 15:00 h.
Check-in from 14:00 hours; check-out until 12:00 hours;
Children of any age are welcome. Children aged 16 years and above are considered adults at this hotel
Children up to 11.99 years eat for free from the Kids menu Only (in all our restaurants regardless the meal plan booked by the parents). Should the children wish to eat from the à la carte menu, a 50% discount will be applicable on the normal rates..
All Inclusive meal plan is available: USD 300 per adult (16 years old and above) USD 150 per child 12-15.99 years Complimentary for child 0-11.99 years only from kids menu inclusions: Breakfast, Lunch & Dinner Soft drinks, beer, wine and spirits from our selection. Minibar with wine, beer, soft drinks, mineral water and snacks refilled on daily basis.
HONEYMOON BENEFITS
For a Minimum of 4 nights stay or more:
- A bottle of Ferrari Trentodoc in room upon arrival
- Special honeymoon turndown
- One three course romantic dinner at one of the restaurant of your choice. Beverages excluded.
- 60 minutes couple massage at choice

For a Minimum of 7 nights or more:
Additionally a private Yoga Lesson

Wedding must have been within the last 12 months prior to arrival (wedding certificate must be shown prior arrival or at check-in).
Due to safety and privacy concerns the operation of unmanned aerial systems or drones by any of guests including model aircraft by recreational users and hobbyists is prohibited.
Maldives Luxury Guide
Here's the best of Maldives for luxury travellers. We've compiled the finest recommendations of places to stay, ranging from the most celebrated five-star resorts to luxurious private islands Read More
Maldives Romantic Guide
The ultimate 'flop and drop' and honeymoon destination, the Maldives is the playground for the most amazing and finest utilization of each second of this extremely valuable and hopeful time with each other in tota Read More