Grand Park Kodhipparu, Maldives
Best Experience for: Couples, Families, House Reef snorkeling, Wellness, Activities
Updated Novembe, 2022
Grand Park Kodhipparu, Maldives is a new luxury 5-star resort in 20 minutes by speedboat from Male airport. The stunning private island promises its guests an unforgettable Maldives experience offering a new landmark in luxurious hospitality. Having only opened since mid 2017, Grand Park Kodhipparu has already gained extraordinary interest and recognition amongst its guests and business partners.
Located in North Male Atoll, Grand Park Kodhipparu was designed by the world famous Hirsch Bedner Associates company providing a fantastic experience as luxurious as its incredible natural surroundings. 120 idyllic beach and water villas including 65 with private pools, large infinity swimming pool overlooking the turquoise ocean, starry culinary options in three restaurants, world-class spa, excellent house reef snorkeling, fully equipped water sports center and dive center, beach club and children's club provide guests with everything they need for an unforgettable holiday in the Maldives.
As you plan vacation, here are five exciting things to experience Maldives at Grand Park Kodhipparu, from relaxing and reconnecting with loved ones to having the adrenaline-filled adventure of a lifetime.
The Island
One of the best locations in North Male Atoll, Grand Park Kodhipparu is not just a place for couples and families. In a region known worldwide for its thriving coral and marine life, the breathtaking destination offers hypnotic views, fluffy white sand beaches, a magnificent crystal clear lagoon and uninterrupted sea views for miles around. Grand Park Kodhipparu is an ideal getaway from cares of everyday life. This is the place where time flows at a slow pace, and guests can soak the serene beauty of the Maldives, appealing to the ultimate luxury of relaxation and tranquility.
The resort has a wide range of amenities, though service can be slow, and it's a pity there are no bikes. Electric buggies putter around the island ready to pick you up when necessary (useful if you're staying in one of the villas at the end of the jetties – a long walk with no shade from the blazing sun).
Set in a ring of coral islands just north of Malé, Kodhipparu is a mere 20 minutes by speedboat from Velana International Airport (return transfers are US$180/£138 per person). It's conveniently placed if you don't have time to reach the more remote atolls, or for a stop-off en route elsewhere. Kodhipparu brags a colourful reef for snorkelling and some great dive sites nearby, including wrecks. Just don't expect desert-isle views: from the resort, you can see a handful of little islands, and the hazy outline of Malé's tower-blocks etched on the distant horizon.
As part of its ongoing efforts to improve the sustainability of its operations, Grand Park Kodhipparu Maldives recently opened an on-site water bottling facility to provide drinking water to all guests and staff. The new bottling facility produces filtered drinking water in reusable glass bottles, so reducing single-use plastic waste from the resort.
From pick-up, ferry ride, check-in, welcome ride to villa, dining experiences, and back, are truly special moments made precious by staff's superb smiling service and awesome facilities.
Location
North Malé also known as northern Kaafu is the main atoll in the Maldives, where in the first time in the country the tourism was launched. The capital of Maldives, Male City and Velana International Airport (MLE) are also located in the North Male Atoll. North Male Atoll is home to a great collection of luxury 5* star resorts and budget guest houses. Read More...
The vibe is hip and contemporary at this tropical resort managed by the Park Hotel Group. A short hop from Malé's international airport, it'll suit the time-pressed traveller in search of gin-clear waters and a taste of the Maldivian good-life. The hotel speed boat is ready to get you to the resort within 20 minutes with provided WiFi, water, and face refreshing towels.
Villas
Hirsch Bedner Associates, a well known worldwide design studio standing behind some of the most famous hotels in the world has created an oasis of luxury and tranquility in the Grand Park Kodhipparu, forming a resort that radiates comfort, chic and authenticity. Inspired by the island life of the Maldives, local traditions and crafts, the sea and the Maldivian boats of Dhoni, a new and unique feeling is evident throughout the island. From immaculate villas to open, fresh and beautiful public spaces, an intimate spa with stunning sea views, each area on the island has been designed to make the most of its incredible surroundings. Neutral colors, natural bases and spacious amenities counterbalance the unsurpassed beauty of turquoise waters and tranquility. DOWNLOAD RESORT MAP
The ocean and lagoon with or without pool villas are absolutely amazing, very private, luxurious as it gets and postcard view from bathtub, as per the beach pool villa has direct access to prestine white sand beach that is just a dream that compliments with a stunning semi outside bathroom. Idyllic Ocean and Lagoon Water Villas and accomodation with a pool are ideal for guests who want to be close to the vibrant marine life on their doorsteps. In addition to amenities and comfy bathrobes, you'll also find umbrellas, day kimonos, flip-flops, slippers, cute hats and a very useful beach bag available in the closet of every room that we have stayed so far. As per the bed they are super comfortable. villas get serviced twice a day and housekeeping does a wonderful job every single time. Everything is very clean.
A unique apartment with two bedrooms, an exclusive living space and two bathrooms, Grand Residence villas offer exceptional freedom and luxury.
Grand Park Kodhipparu exudes a rustic charm with its exclusive furniture and decorative elements inspired by local crafts - all along with modern amenities and attention to detail that provide a luxurious live experince. Unusual wood, tropical architectural elements and warm colors accentuate the public places of the resort. An open lobby overlooking the endless ocean, a poolside bar that radiates tropical chic with its flooded bar counter and a stunning beachfront location and main restaurant where guests will discover small overland enclaves ideal for a romantic alfresco lunch / dinner. The comfort and luxury of the resort are perfectly intertwined with the beauty of its surroundings. The vibe is sunny and contemporary: palm-thatched buildings with high ceilings and open-plan decks where you can eat, drink and be merry to the pulse of background music and lapping sea. Décor is luxury-Bohemian, with state-of-the-art fittings and technology.
All the villas are equipped with: Ocean View, IDD telephone, mini bar, personal safe, coffee and tea, executive table, built-in hammock (network), sun deck with study 2 sunbeds, king size bed with see-through glass floor at its base, indoor and outdoor shower with indoor bath, day bed, 43 inch Full HD TV, Wi-Fi
Most of the resort's 120 villas stretch down long wooden jetties suspended over the sea. Choose from the ocean or the lagoon side, with or without private plunge pool.
The Grand Residences (at the far end of jetties) come with two bedrooms, two bathrooms and ample living spaces – ideal for families or small groups. In addition, there are 18 villas along Kodhipparu's north beach, each graced with private plunge pool.
With floor-to-ceiling windows and glass sliding doors leading onto a deck, the villas are flooded with light and edged by the boundless sea. The interiors, by award-winning designers Hirsch Bedner Associates, have a contemporary, boho-luxe vibe: white walls decked with hand-woven baskets and straw hats, sunny orange and sky-blue fabrics, artisan-painted wardrobes, polished tree-trunk tables and macramé curtains. The sleek en-suites have a free-standing bath, indoor and outdoor showers and sea views.
Complimentary extras include flip-flops, sunhats, life jackets, an iron and board and twice-a-day cleaning.
Restaurants and Bars
As to culinary experience, Grand Park Kodhipparu caters to all taste buds served by three outstanding restaurants and bars with a variety of healthy food from around the world and there are thematic menus throughout the week.
The Edge is the main buffet restaurant in Grand Park Kodhipparu, located on the island's east edge right next to the ocean, with stylish and open spaces that show picturesque views of the hypnotic surroundings. Maldivian influences are reflected on the ceilings of dark wood, roofs and ceiling details and extend to pieces of furniture and furnishings created by local craftsmen. A setting is featured by an extra seat in a cozy indoor lounge, where you can take tables over the water, ideal for a group banquet or romantic dinners. The breakfast and dinner buffets feature live cooking stations where chefs steam, fry, grill and sizzle a range of options: Asian seafood stir-fries, Arabic meze, Chinese noodles, Indian tandoori, and even English breakfast stalwarts like bacon, beans and eggs. The restaurant is open from morning to night with a fixed time for eating.
Open for breakfast, lunch and dinner with panoramic ocean and beach views, Breeze Poolside Dining & Bar offers light snacks throughout the day, featuring modern light menus with today's interpretations of Asian and Mediterranean classics, as well as old favorites such as hamburgers, soups, pizza, seafood, fish and chips, pastas and salads. Breeze is an ideal place for refueling during the day and is adjacent to the swimming pool. At sunset, Breeze turns into a vibrant cocktail bar, where talented bartenders mix creative cocktails (and moktails). Fine wines, classic cigars and light snacks are also combined with some comfortable dishes at sunset hours.
Firedoor is a specialized resort's restaurant with a setting for special celebrations. To get the ball rolling, guests can enjoy a meal in the show kitchen with the impressive Josper grill. The wood oven allows you to smoke, stew, fry, and also cook pastries and grill directly on coals that will bring to your tastes a unique and exciting barbecue experience in the Maldives. For evenings that require something more special, Firedoor prepares grills with the catch of the day's products and juicy tidbits - everything coupled perfectly with a good collection of wine. At the heart of the restaurant, schools of colourful fish swim idly in the lagoon adding to the carefree and relaxed vibe as guests dine in privacy either indoors with air conditioning or alfresco with fantastic sunset views.
Floating breakfast experiences have become very much the norm now with guests enjoying the Instagramable moment with their breakfast floating across their private pool. In 2020 the resort upgraded the floating dining experiences which now give the guests an opportunity to dine from the new fleet of Maldivian Dhoni floating tray. Guests can also enjoy the afternoon high tea on the floating Dhoni tray. The service is available for all villa's with private pool.
The natural and beautiful environment of the Maldives also provides ample opportunities for private themed dining, and guests can choose for themselves a sunset cruise, a tropical barbecue on the beach or a private picnic on the sandbank, in-villa dining amid a curatorial list of impressions adapted to different needs.
Diving & Snorkeling
Staying in the Grand Park Kodhipparu would not be complete without most unusual underwater world on your doorstep. North Male Atoll is known for its abundant and diverse marine life, including colorful corals and a great variety of fish, including sharks, rays and turtles. World-class dive sites are located in the immediate vicinity of Grand Park Kodhipparu and the resort has a fully equipped 5-star diving center, including a team of PADI certified professionals. In the menu of the diving school, standard PADI courses, including children's diving.
Grand Park Kodhipparu boasts one of the best house reefs in the Maldives, offering the opportunity to get to know more beautiful corals, fish, turtles, rays and sharks right from your water villa. The untouched house reef stretches along the northern side of the lagoon and has easy access from the Ocean Pool Water Villas and Ocean Water Villas. Snorkeling at Grand Park Kodhipparu - really terrific!
Dive center of the resort and certified team PADI can offer guests some of the best dive sites in the Maldives with different impressions and levels suitable for both first timers and advanced., while a wide range of water sports activities include: catamaran, sailing, water skiing, kayaking, scuba diving, banana riding, water skiing, kite surfing, windsurfing, canoeing, wakeboarding, and surfing. In 2022 Grand Park Kodhipparu added an everything new and trendy in watersports from e-catamarans, jet-skis for kids and water biking. READ MORE
Kodhipparu's guests can also take advantage of the large range of excursions, including Male shopping and sightseeing tour, sunset fishing and dolphin watching.
Activities
For guests who want to relax and unwind, The Spa offers a holistic and healthy lifestyle. The spa has 7 treatment rooms located in their own overwater villas. Thanks to the wellness philosophy that is centered around rejuvenation and recovery, Grand Park Kodhipparu is working with the Comfort Zone to offer a unique wellness experience with a choice of proprietary procedures and methods of skin care combined with the best natural products.
After a spa session, relaxing yoga retreats are especially good, be it hatha yoga or simple yoga at sunset, exercises that are ideal for relaxing the mind and body.
The resort also has a fully equipped beach club, a fitness center, games and a TV lounge, as well as a Little Explorer Kids Club to entertain young guests. For cigar lovers Grand Park Kodhipparu offers an exclusive selection of the most sought-after cigars in the world to enjoy in a private cigar room.
Regardless of what you are looking for - a quiet escape from the hustle and bustle of everyday life or a wonderful holiday in the Maldives, Grand Park Kodhipparu has everything you need to provide guests with the best memories in life.
Reviews
The reviews for the Grand Park Kodhipparu Resort are quite good with many reviewers stating the same positives. These include the friendly and very helpful staff, the delicious food and the views from each room. There are however, a few negatives, though they don't seem to be a big deal. These include the expensive prices at the on-site restaurants, the boat transfer fee and the lack of shaded lounges on the beach. Everything else seems to be exactly what guests are wanting, making this resort a great option if you have the budget for it.
...Exceptional, Superb, Amazing stay, Phenomenal experience with luxury standards, Paradise on Earth was really mesmerising, Perfect!, Beautiful place with excellent service, The best Vacation ever, Perfect ''paradise'', Very relax place to stay, Fabulous, It was indeed a very excellent stay wherein guest were treated as queens and kings, Grand Park is one of the most beautiful resort I've ever been, the views from the room, the blue sea, Fantastic, Heaven on earth, Stunning brand new resort...
Pros: What Guest Love
Excellent location - only 20 minutes from Male airport by speedboat
Friendly and helpful staff
The ocean and lagoon villas are top notch, all the amenities are available, the bed super comfortable and the bathroom luxurious with a priceless view.
The best value for money resort in Maldives
Good food. The food is delicious and nourishing.
Excellent and various breakfasts.
A large swimming pool and a very beautiful landscaped garden.
Beautiful white sandy beach and clear turquoise waters
Excellent Spa with a beautiful view
Snorkeling trips
Watersports
A romantic and upscale atmosphere, but quite laid-back
Exciting excursions (fishing at sunset, tours in Male, and submarine trips)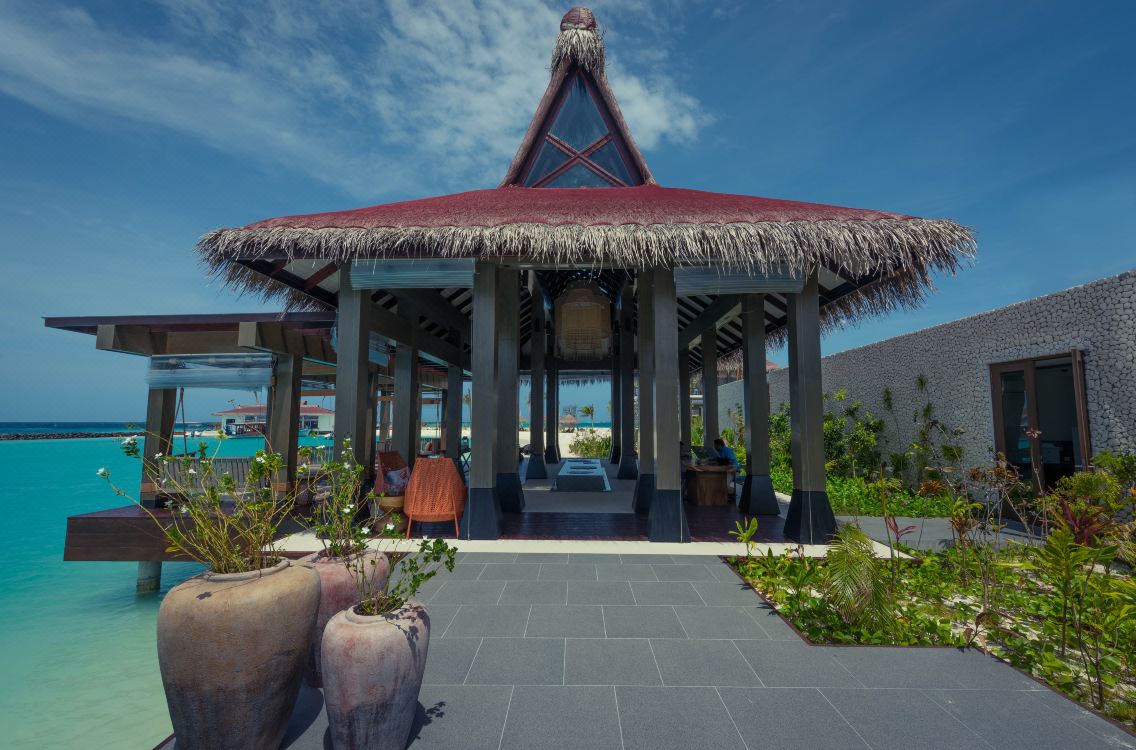 What You Need to Know
The resort is located on in North Kaafu Atoll and is 20 minutes by speedboat from Velana International Airport;
Check-in from 14:00, Check-out before 12:00
Pricey airport transfers
All Children are welcome
Ocean Water Villas not suitable for swimming ( even at high tide) due to the close proximity to corals, so if you like to swim from your sun deck take Lagoon Villa that's also catch more sun.
wifi over the whole island and very fast and stabl
There is no retailshops on the island, so make sure you bring everything you need.
There is everyday morning yoga
The buggies moving on the wooden path is making a real noise.
Grand Park Kodhipparu Maldives provides reef-safe sunscreen.
Grand Park Kodhipparu, Maldives has won the "Luxury New Resort" award in the Indian Ocean category at the World Luxury Hotel Awards 2018.
In 2019 The Spa at Grand Park Kodhipparu Maldives has won three awards at the World Luxury Spa and Restaurant Awards.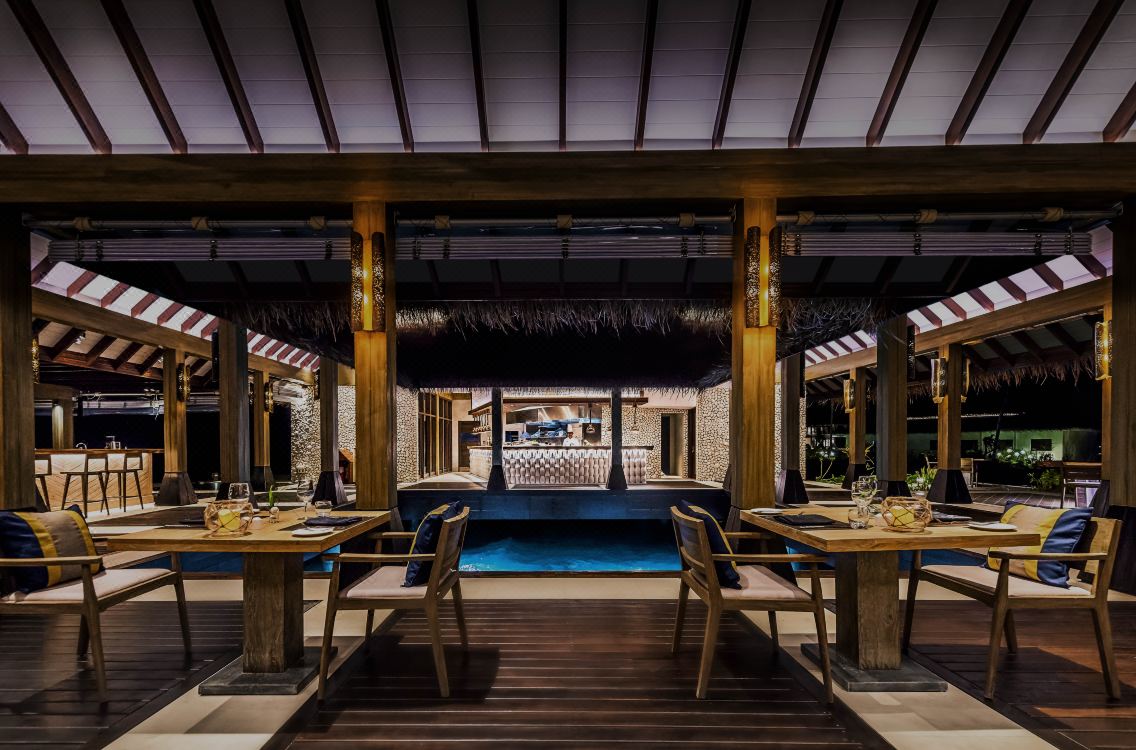 Check Availability and Prices in Grand Park Kodhipparu, Maldives
Maldives Luxury Guide
Here's the best of Maldives for luxury travellers. We've compiled the finest recommendations of places to stay, ranging from the most celebrated five-star resorts to luxurious private islands Read More
Maldives Romantic Guide
The ultimate 'flop and drop' and honeymoon destination, the Maldives is the playground for the most amazing and finest utilization of each second of this extremely valuable and hopeful time with each other in tota Read More