OZEN LIFE MAADHOO hosts Indian Celebrity wedding
Best Hotels to spot Celebrities in the Maldives
04 March, 2021
These days OZEN LIFE MAADHOO has become the venue of an Indian celebrity wedding and birthday bash!
Indian actress Shraddha Kapoor is at OZEN LIFE MAADHOO in the Maldives for the wedding of her cousin Priyaank Sharma with Shaza Morani. While Priyaank is the son of actor Padmini Kolhapure, Shaza is the daughter of film producer Karim Morani.
On Monday, Shraddha shared video of herself on Instagram and showed the outfit she wore for the haldi ceremony. She wore a baby blue lehenga and twirled on the white sand beach with the sea behind her. She even posed for photos with Asha Bhosle's granddaughter, Zanai.
More videos from the wedding show Padmini being in charge of the haldi ceremony while Shraddha assisted her with the rituals. Groom Priyaank was seen in a yellow kurta and white pyjamas, Shaza was seen in a yellow-green-pink lehenga, wearing floral jewellery.
Priyaank and Shaza had a court wedding in early February and later threw a party for their friends and family. It seems like a grander wedding function is being organised in Maldives for the couple now.
It's also Shraddha's birthday week and she is celebrating in the Maldives with her cousin and his new bride.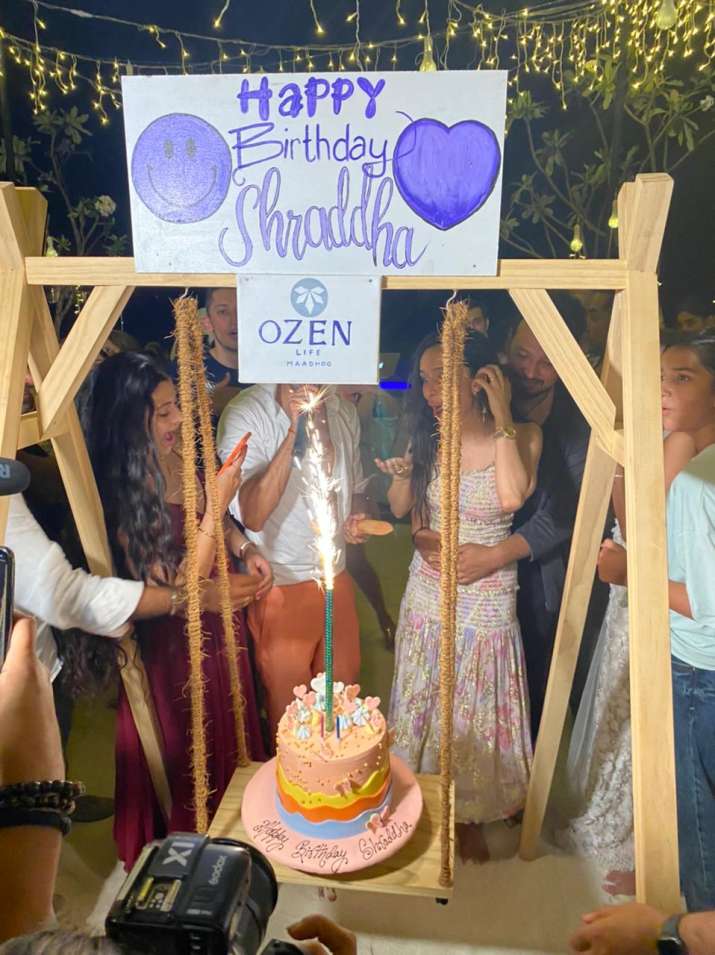 Atmosphere Hotels & Resort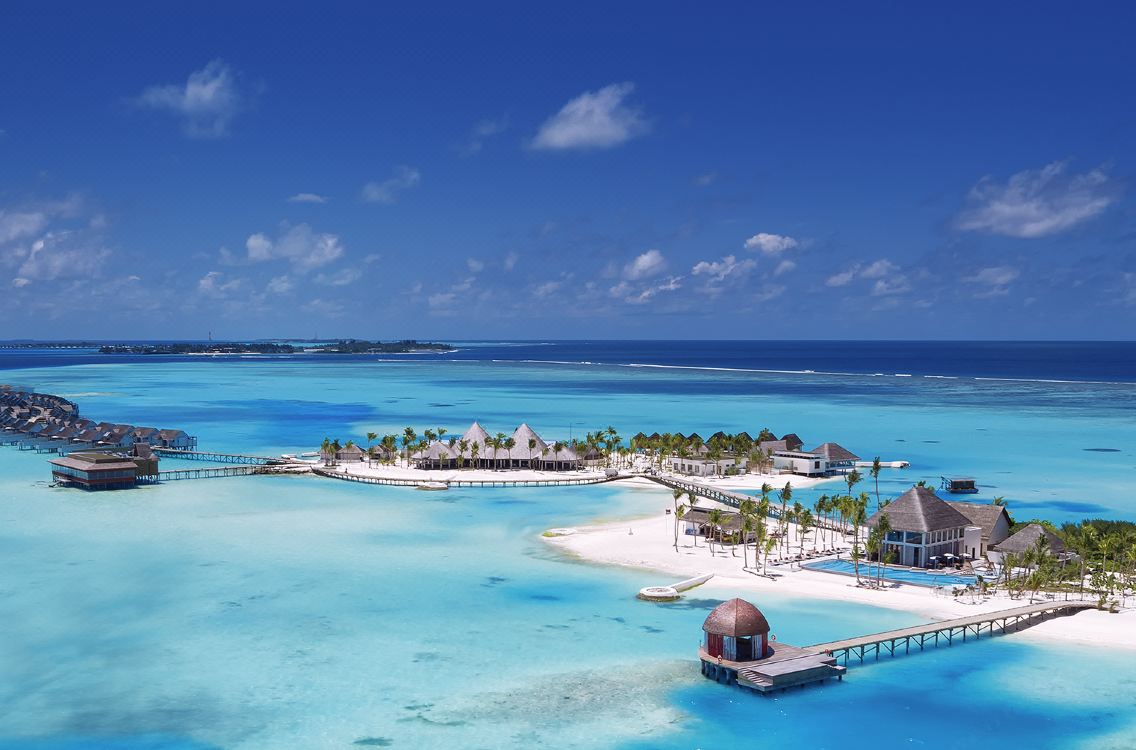 Atmosphere's first property, Atmosphere Kanifushi, opened its doors in December 2013. The group opened its second property, OBLU by Atmosphere at Helengeli, in November 2015; followed by their flagship 'Lifestyle Luxury' sub-brand, OZEN by Atmosphere, in July 2016; and then OBLU Select at Sangeli, which opened in July 2018.
The newest addition to the portfolio, VARU by Atmosphere, offering a naturally Maldivian experience, is due to open in October 2019.
Atmosphere Hotels & Resorts offers guest-centric resort experiences through unique Resort Plans, offering guests a range of all-encompassing experiences, with varieties of dining options as well as a number of complimentary amenities and activities that ensure a relaxed, hassle-free holiday experience at each resort, all while staying true to the brand's core philosophy: 'The Joy of Giving'. Read More